Why the legal digital workspace must move from a phase of enablement to true optimisation
Matthew Newton, joint managing director
|
Oosha
At the beginning of 2020, most businesses' remote-working procedures were thrown well and truly into the spotlight. Law firms were no exception and it quickly became clear that some were far more prepared than others. The spectrum of preparedness ranged from digital – modern law firms already well equipped to work remotely – to those completely tied to physical offices and unable to work at all.
However, most firms fell into the middle of this range, whereby an employee could work from home, but by no means was their digital workspace optimised for productivity, collaboration or responsiveness. Many firms' people were unable to complete even the most basic of tasks, such as transferring client calls.
Many law firm employees were also faced with a disjointed and cumbersome user experience while working remotely. In a poorly optimised digital workspace it's common for users to have to switch between their local machine and cloud session to carry out simple tasks, such as accessing their core systems, using Microsoft tooling like Teams and making the video calls that have become so vital to effective remote working.
This is in complete contrast to the employee's personal experience of technology – where they can switch seamlessly between their devices and complete a task wherever and whenever they want. And if any of their devices break or run out of battery, it's fast and easy for them to switch to another one and pick up where they left off – just as it would be if they were replacing their smartphone, for example.
In most law firms' corporate technology systems, users will often have to run several different devices such as a laptop or desktop, tablet and phone separately – with some applications and tools accessible on one, but not the other. This lack of integration makes the delivery of legal work even harder to do, leaving workers frustrated, wasting valuable billable time, and often exposing the firm to major security risks – as users bypass standard operating procedures in desperation to make their day-to-day work less taxing.
But the impact of this fragmented user experience goes further still. Staff who are held back by poorly coordinated technology won't only find it harder to deliver client outcomes. They will also be unhappier and left feeling unfulfilled in their work – and therefore be more likely to move elsewhere. The impact of poor user experience on staff morale shouldn't be underestimated, especially as the prospect of increased remote working offers talented employees a much wider pool of potential employers, making retention of staff all the more difficult.
From enablement to optimisation of the legal digital workspace
The first step is focusing on the outcomes you want to achieve. Ask yourself what kind of IT experience you want for employees. Once those outcomes have been defined you can look at your current IT solution to discover if it's capable of supporting you in achieving your objectives. The vast majority of IT solutions aren't capable of achieving the optimised environment many aspire to have. So, in many cases a fundamental change in strategy – and the IT infrastructure that supports it – is required.
You're also likely to require help in achieving these goals – especially from your IT partners. It's therefore more important than ever that law firms look for providers that can facilitate a fully integrated, optimised digital workspace for all their employees. This means the ability to collaborate through video, phone and any practice management/document management systems within the same secure virtual session. It means providing for different user personas with different profiles and different levels of access to applications. And it means enabling and supporting the 'ultra-mobile' worker, who can access everything they need from any laptop, smartphone or tablet at any given time.
We all know that Covid-19 is changing the world of work long-term, even if it isn't precisely clear where this will eventually settle at this moment in time. But what we also know is both client and user experiences will remain critical to the success of businesses in the legal sector, and that the seamless flexibility of cloud-based digital workspaces will be a cornerstone of that success. The firms that embrace it fully – and implement it right, in partnership with an expert provider – will gain a clear advantage in the marketplace.
This article was taken from Briefing February/March 2021 – Hybrid powers. Read the full publication here.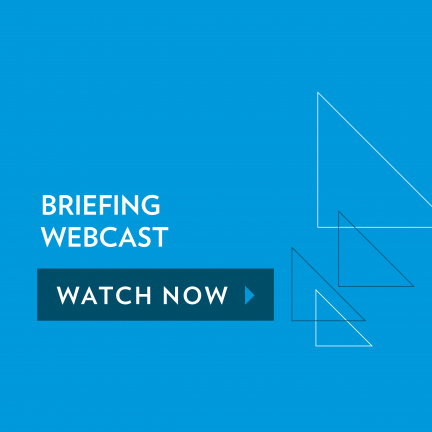 blog
Briefing webcast: how to price for profitability
How can firms please clients and price more profitably?
Richard Brent, editor-in-chief, Briefing
Kate Burns, former GC, notonthehighstreet.com
Fraser Mayfield, Iridium Technology
Greg Saulinskas, CFO, Troutman Pepper
David Gilmour, head of business architecture, RPC