This is not a game
magazines
|
June 2012
What will most of today's top 100 law firms look like in a few years time?
John Pickering
Irwin Mitchell's group CEO on how his firms – and possibly yours – will change after the ABS revolution
Ding, ding, round one
But is the bout already won? We look at how the mid-tier can fight back as the ABS battle gets hot
Playing smart
Industry advice on scenario planning, new business automation, firmwide IT, workflows, mobility and more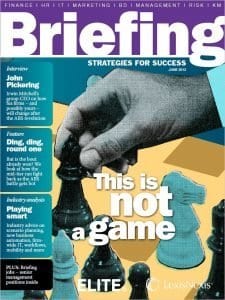 In this issue, we speak to the people on the front line of the battle to survive and thrive after ABSs come to town. Our interview with Irwin Mitchell's group CEO, John Pickering, outlines not only many pointers for other firms to follow, but also a vision of what Irwin Mitchell might become.
In our feature we talk to law firm thought leaders from the mid-tier to the lower 100 and beyond – as well getting the fee-earning partner perspective.
CAN THIS MAN SEE THE FUTURE?

Everyone wants to know what Irwin Mitchell is thinking. Rupert White quizzes John Pickering, the firm's group CEO, about what will happen once the firm is an ABS, and what threats and opportunities await the legal sector
IS ROUND ONE ALREADY OVER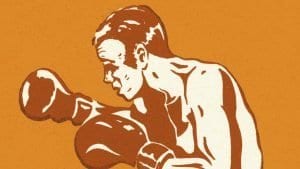 Rupert White reports on what the mid-tier must do to survive as the ABS gloves come off. What happens next for Britain's top law firms?
LESSONS FROM THE FUTURE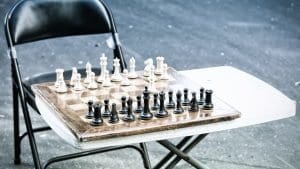 Creating real firm-wide IT has huge benefits for the distributed legal business, as sectors like manufacturing and retail learned, says Elisabet Hardy at Elite