Simon-Kucher & Partners' Eddie Hartman recommends a realistic view of changes in legal
Eddie Hartman, partner
|
Simon-Kucher & Partners
We are told, time and again, that we have built our industry smack on the San Andreas fault, but decades pass and the big disruption does not come to pass. Perhaps the predicting pundits simply forget how very resistant the practice of law has always been to both external and internal change.
A wise lawyer should be a healthy sceptic. Healthy scepticism takes a long view of change. It says that, while it may be true high waters have never breached our profession's walls, it still wouldn't hurt to learn to swim.
In some quarters, however, we see unhealthy scepticism. Affected individuals have become so numb to major change failing to materialise that they now deny change is possible. If panicking is an unhealthy response to threatening news, utterly refusing to adapt or evolve is just as bad, only in the opposite direction.
A reasonable assessment begins with a levelheaded evaluation of the potential sources of change. A useful framework is the 'five forces' structure pioneered by Michael Porter. This allows us to systematically identify risks to our status quo. One is supplier bargaining power, which plays less of a role in the current legal economic environment, but let's take the other four in turn.
Threat of new entrants
Remember fusion suites? These were designed to allow friendly law firms to share office space – a common reception area, for example – and thereby cut costs. Innovative for its time, the concept seems quaint now that any sufficiently dissatisfied law firm associate can rapidly spin up their own firm, armed with little more than RingCentral, Clio Suite and Litera Desktop. No offices required, let alone a common reception area.
This is unlikely to exert much pressure on the big-dollar areas of law. However, it may very well increase crowding in the competitive small- and solo-law arena, where 59% of America's lawyers currently practice, according to one recent report.
arrying an average $145,500 in law school debt, to say nothing of other student loans, younger lawyers in the US should also be expected to drive fees down as they attempt to build their practices.
Customer bargaining power
We are experiencing the rise of professional negotiators for legal purchasing. This is a fundamental shift from engaging with a general counsel, who may have come from a law firm, will have a stake in the relationship after negotiations as overseer of the engagement, and is primarily concerned with the quality of the work. Contrast this with the new breed of negotiator, who has no direct role in the engagement, and may work in legal ops, the CFO's office or, increasingly, procurement. In short, your new counterparty worries less about the relationship and worries more about the expense.
Increasingly, they also have the tools to keep expenses low. Automated tools from companies like Wolters Kluwer now use machine learning to keep ever-tighter scrutiny on invoices, spotting small oversights that might have gone unnoticed with human review.
Threat of substitutes
After 13 years of stiff resistance, the US has finally followed the example set by the UK's Legal Services Act of 2007 (and regulatory change in Australia before it), allowing full ownership of a law firm by non-lawyers. Currently limited to the state of Arizona, other regions of the US are poised to follow, including California; whether they will actually take the plunge is an open question.
It is an auspicious moment for alternatives to traditional legal practice, given the simultaneous entry of all four major accounting and consultancy firms (Deloitte, EY, KPMG, PwC) into American legal practice, which generated an estimated $1.2bn in 2017. Overall, the 'alternative legal service provider' market enjoys annual growth of 12.9%, far outstripping the estimated 5.3% growth in law firm billings for 2019.
Internal competition (rivalry)
Who could have predicted how Covid-19 would accelerate the adoption of remote work? Elimination of traditional geographic barriers could have a profound impact on competition between established players, potentially allowing 'big city' firms to compete directly with high-street lawyers. It also opens the door for big law to attract and integrate talent from areas with a lower cost of living – and lower expectations of compensation. Major Silicon Valley companies have already started down this path.
A healthy response
I doubt that readers of this are panicking. Many have seen these factors play out in the past with little lasting impact. Consider the introduction of non-lawyer ownership. Five years after the first ABS licences were granted, fewer than 1 in 10 UK law firms had non-lawyer ownership, and most of these were already-established firms that restructured for tax purposes or to offer equity to talented senior professionals. It's hardly the disruption that was anticipated or feared. In fact, a 2017 survey conducted by UK firm Kingsley Napley found "only 12% of ABSs surveyed used any form of external finance".
But the healthy sceptic also notes that the cumulative impact of these challenges is mounting. What would constitute a moderate response?
One option would be to adopt a commercial posture that does not expose the firm to risk, but provides a better fit for an uncertain future. For example:
Relationship models The economy is moving away from traditional brand loyalty, with more emphasis on financial models that build on recurring revenue. Bluntly, that's what a retainer is. However, we see client interest in developing a deeper relationship, incorporating traditional 'paid membership' perks, such as priority access to senior partners. This is a low-risk way to foster loyalty.
Versioning In most transactions today, we're given a choice among options. By contrast, the provisioning of legal services is generally 'prescriptive'. The lawyer tells the client what she needs. In working with forward-looking law firms, I've encouraged them to try adopting 'optionality' or 'versioning' – and they tell me that the response has been highly enthusiastic. We can all admit that there's more than one way to approach a given issue – the extent of pre-trial work, for example. Putting more control in clients' hands does not create a significant departure from how most firms work today, but it is a small change that may yield big benefit.
There's a Scandinavian proverb which notes that ocean walls are usually built no higher than would have been necessary to prevent the last flood. We are always unprepared for the next great wave. Whatever the odds are that the legal profession will see true change in the next five years, it never hurts to learn to swim. This starts with adopting commercial practices that are more likely to keep you afloat, regardless of prevailing conditions.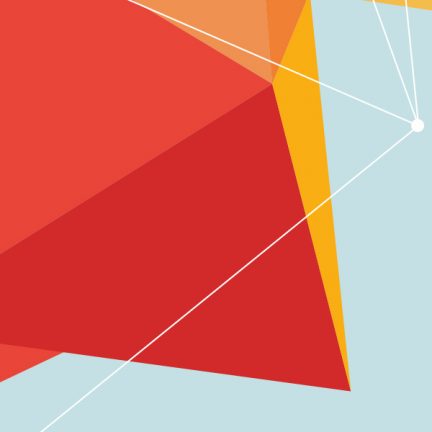 agile-posts
Measuring law firm marketing and BD success in a virtual world
What levers can law firms pull using existing resources to succeed better?
Richard Brent, editor-in-chief
Briefing
Christopher Young, leader of the BD practice
Pinnacle
Sid Welham, chief operating officer
HFW
Ruth Ling, head of innovation and change
Taylor Wessing
Marc Yaffe, partner and head of commercial litigation
JMW
Kirsty Shenton, head of client care
Mills & Reeve