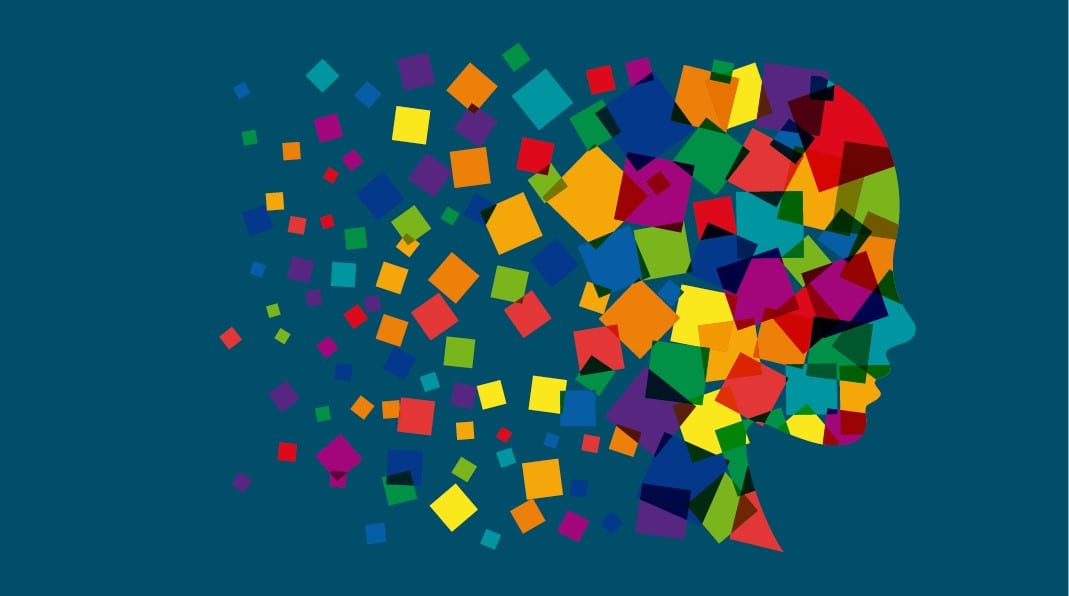 Better innovate
magazines
|
December 2018
Law firms let us colour in their top transformation projects of 2018
Public float
Kristina Oliver at Keystone Law on co-ordinating comms for the markets
All mine?
Karim Derrick, head of R&D at Kennedys, reviews data dilemmas and opportunities
Buzz office
That crazy jargon you already just can't wait to return to in 2019
Marketing and business development director, Keystone Law
Brain Training:
Rock the float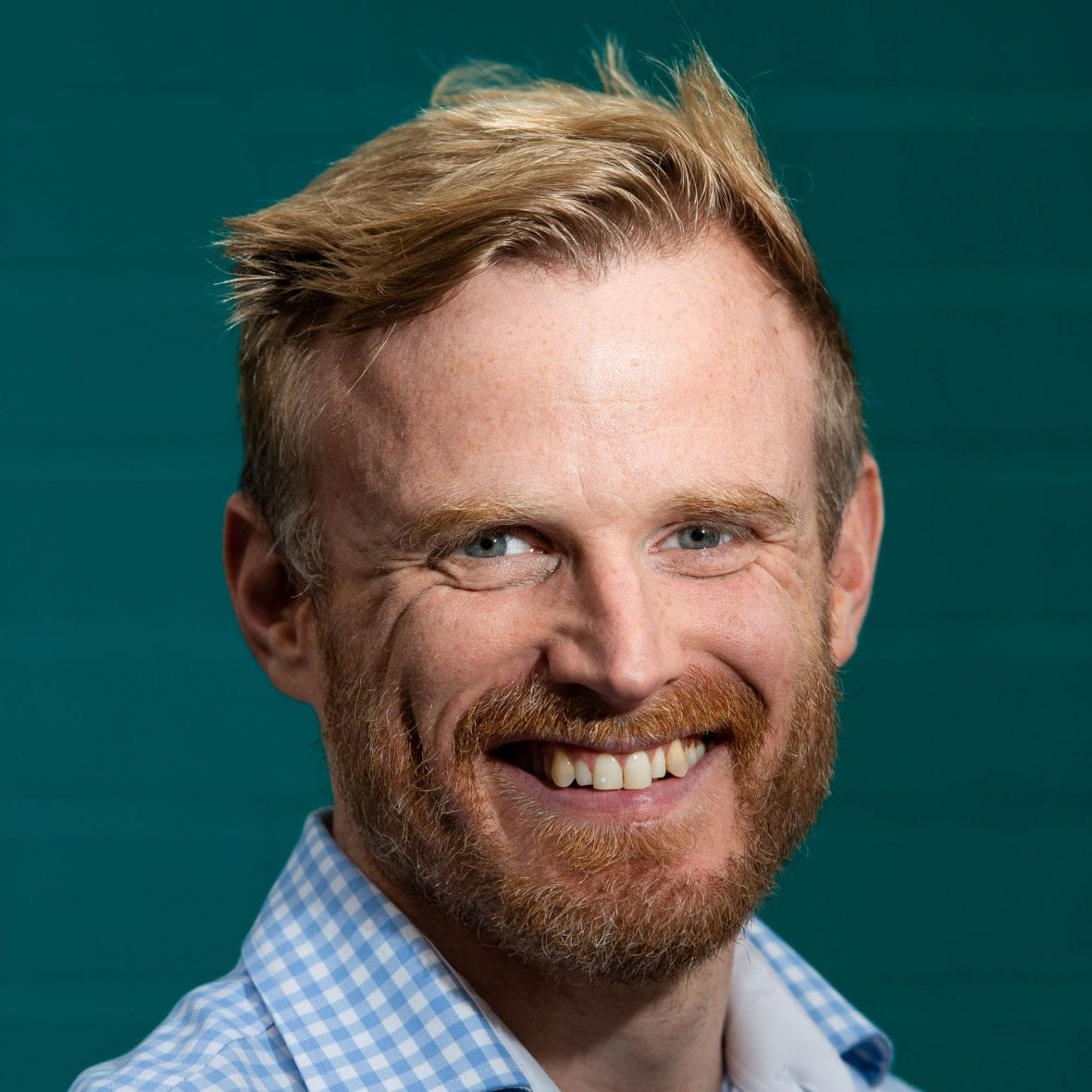 General manager,
iManage RAVN
Industry views:
Interview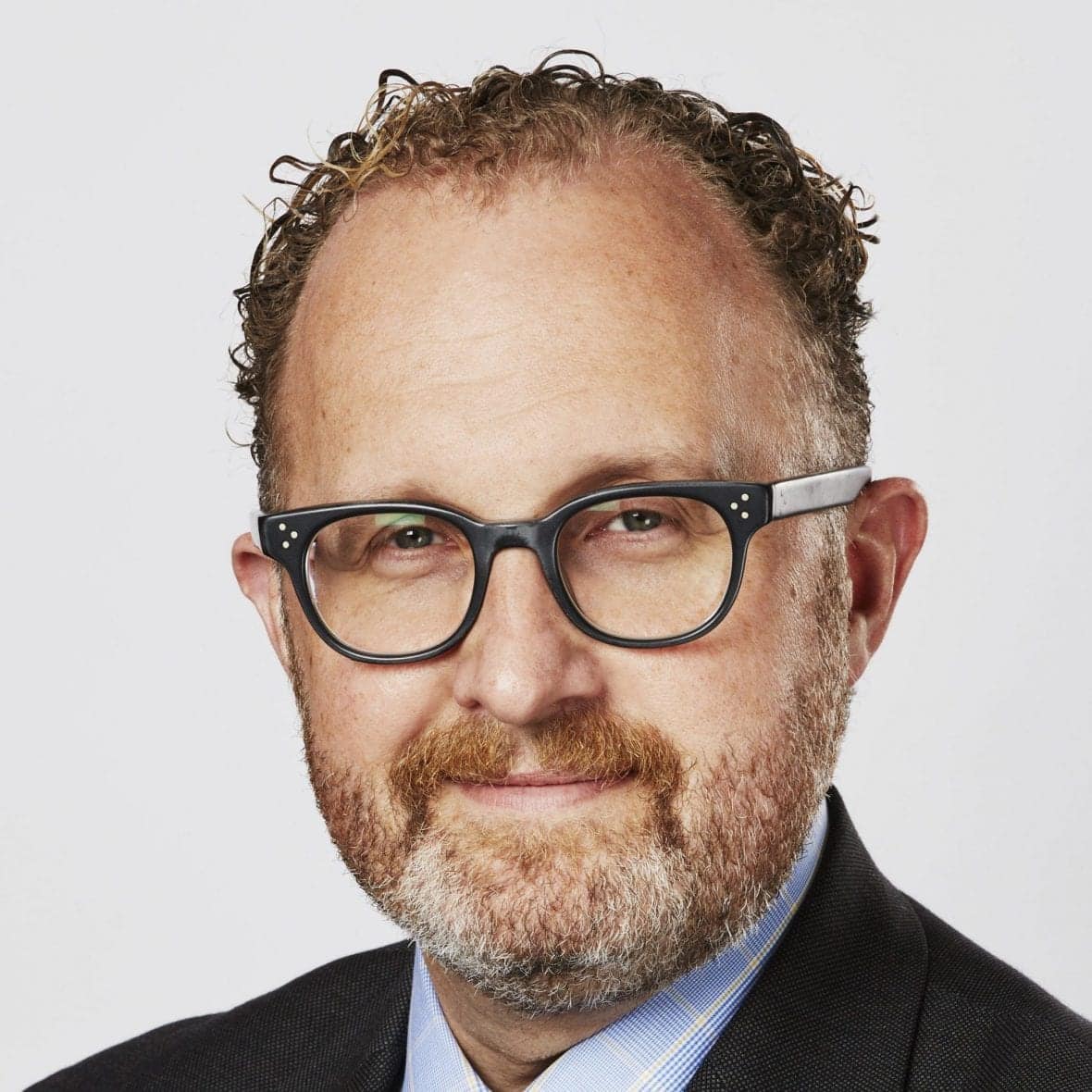 Head of legal services delivery,
Hogan Lovells

Feature:
On top transform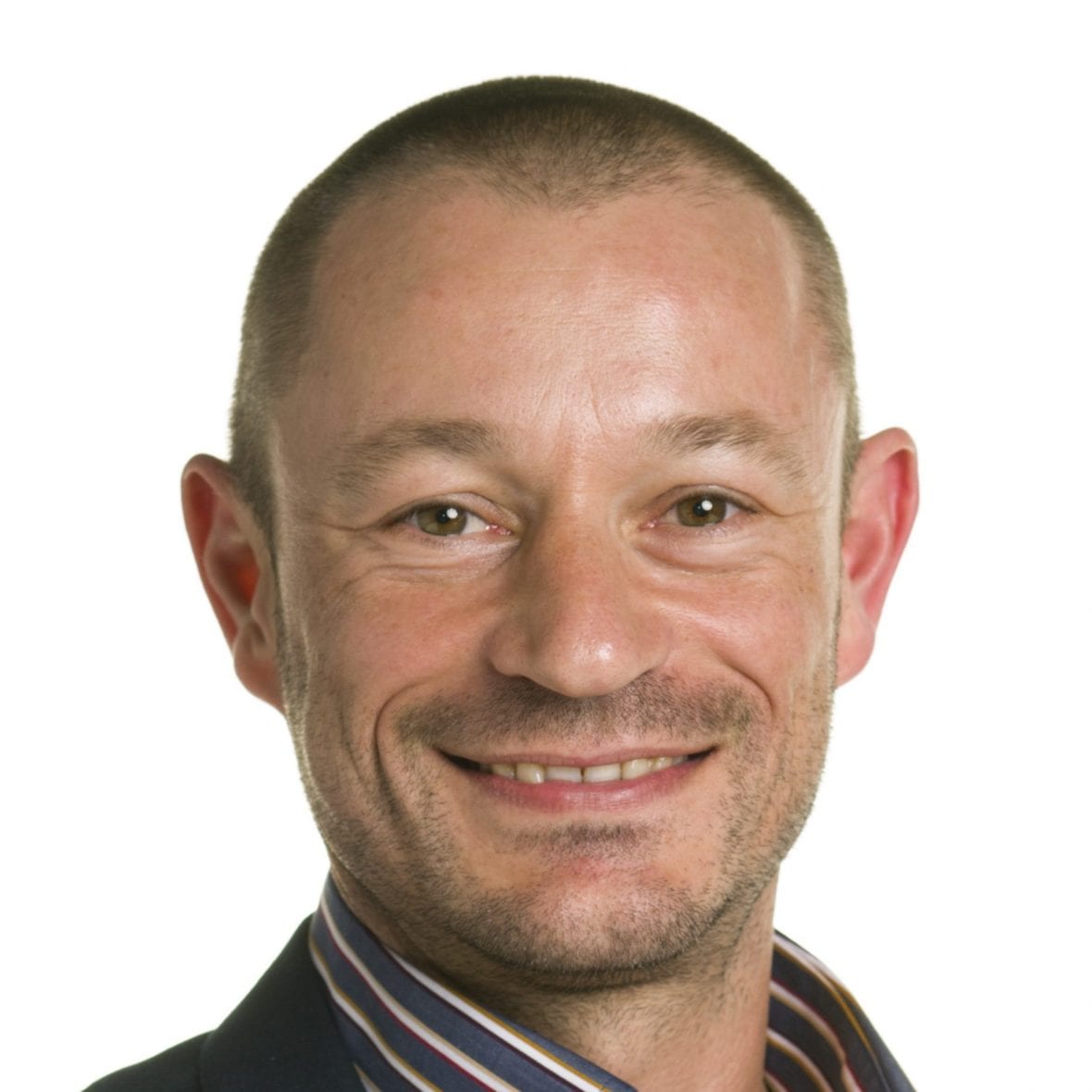 Director of innovation,
Weightmans
Feature:
On top transform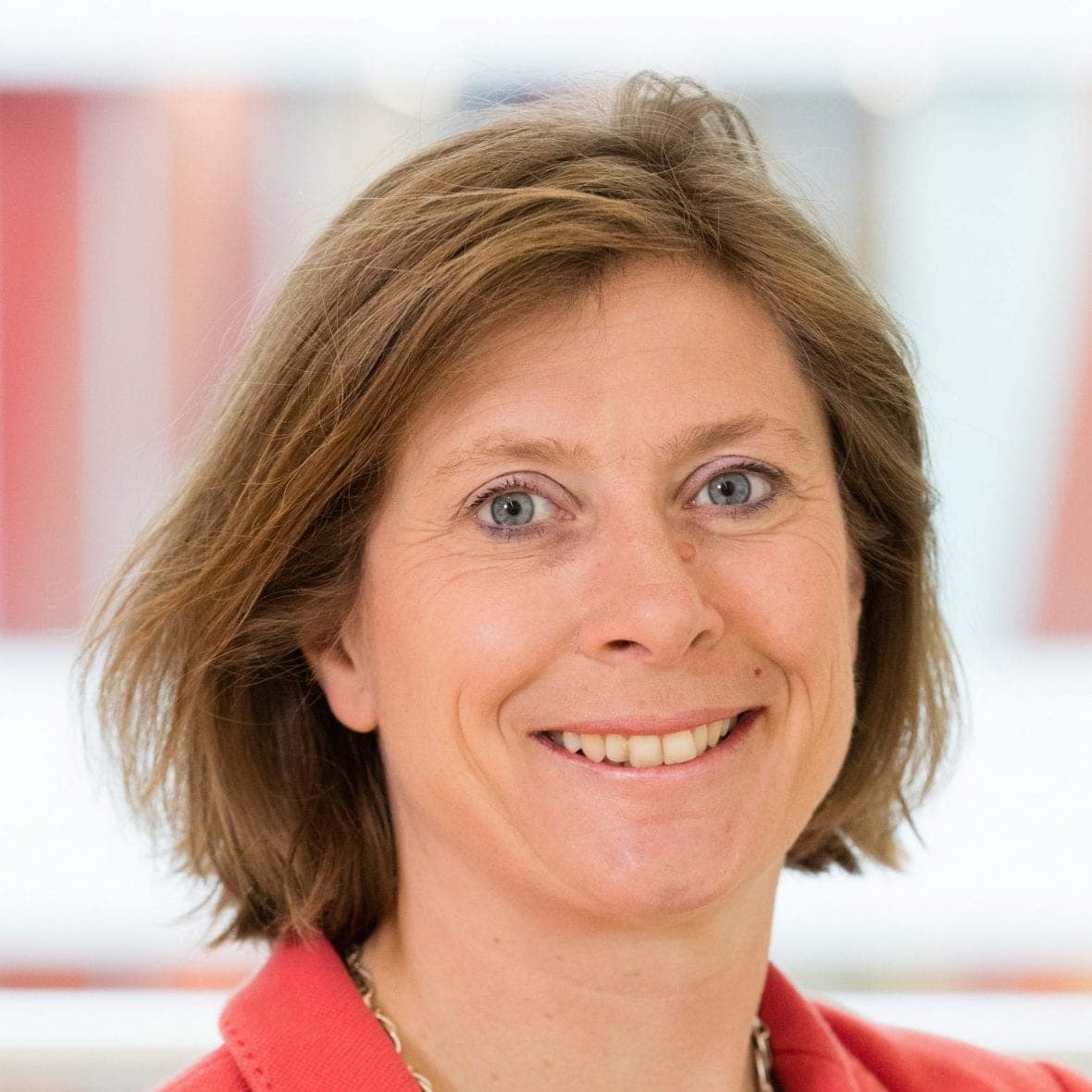 Head of programme management,
Burges Salmon
Feature:
On top transform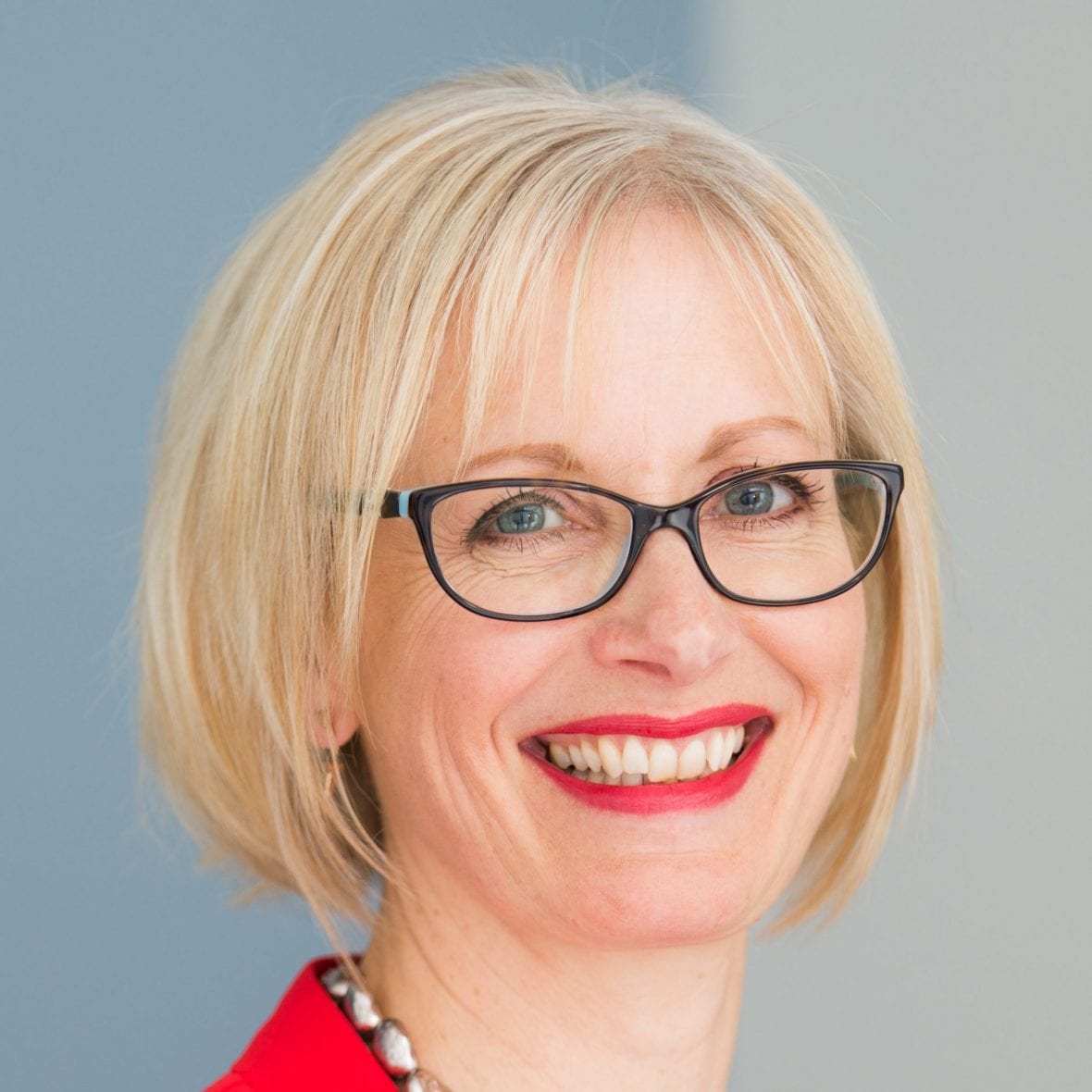 Director of operations,
Royds Withy King
Feature:
On top transform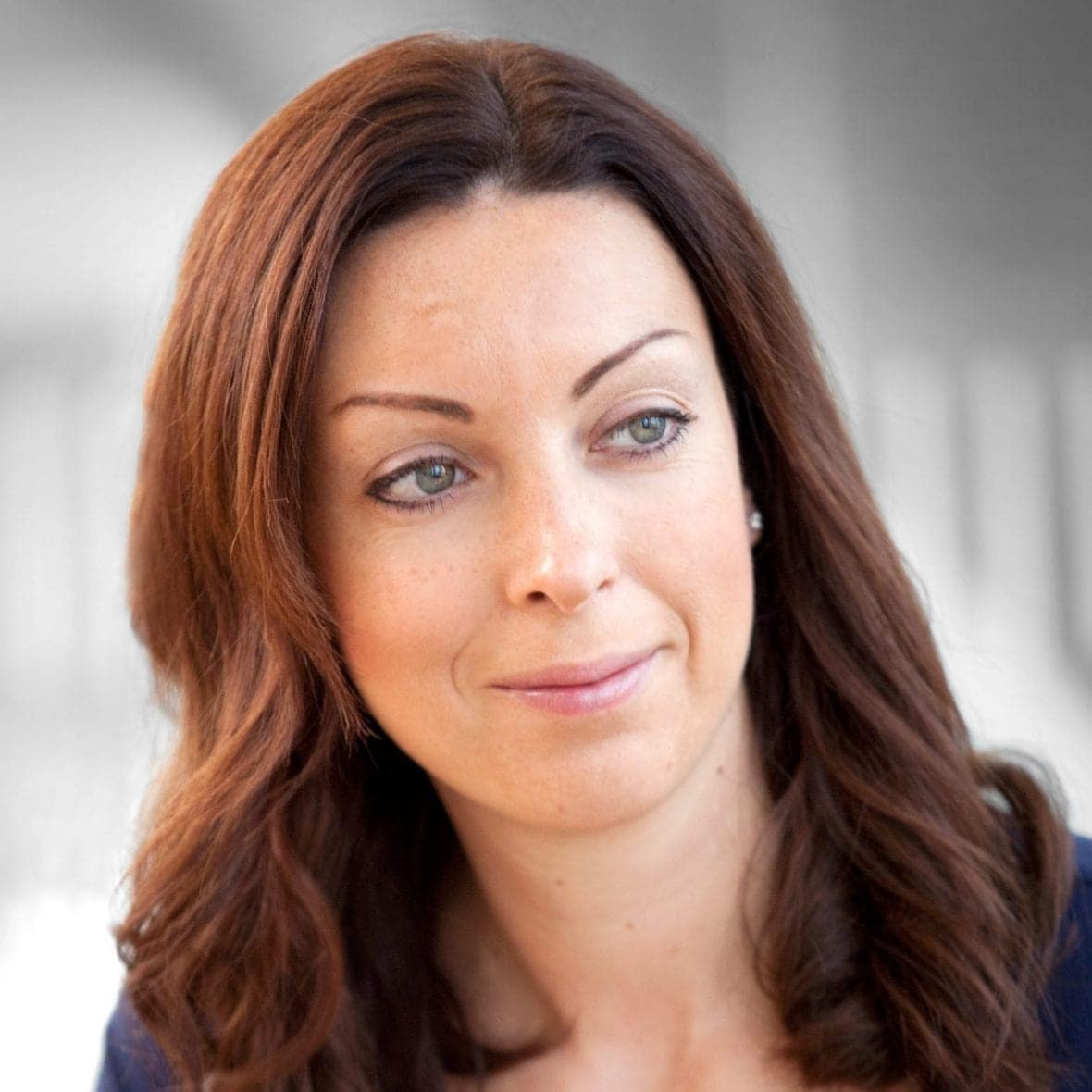 Head of business operations,
Browne Jacobson
Feature:
On top transform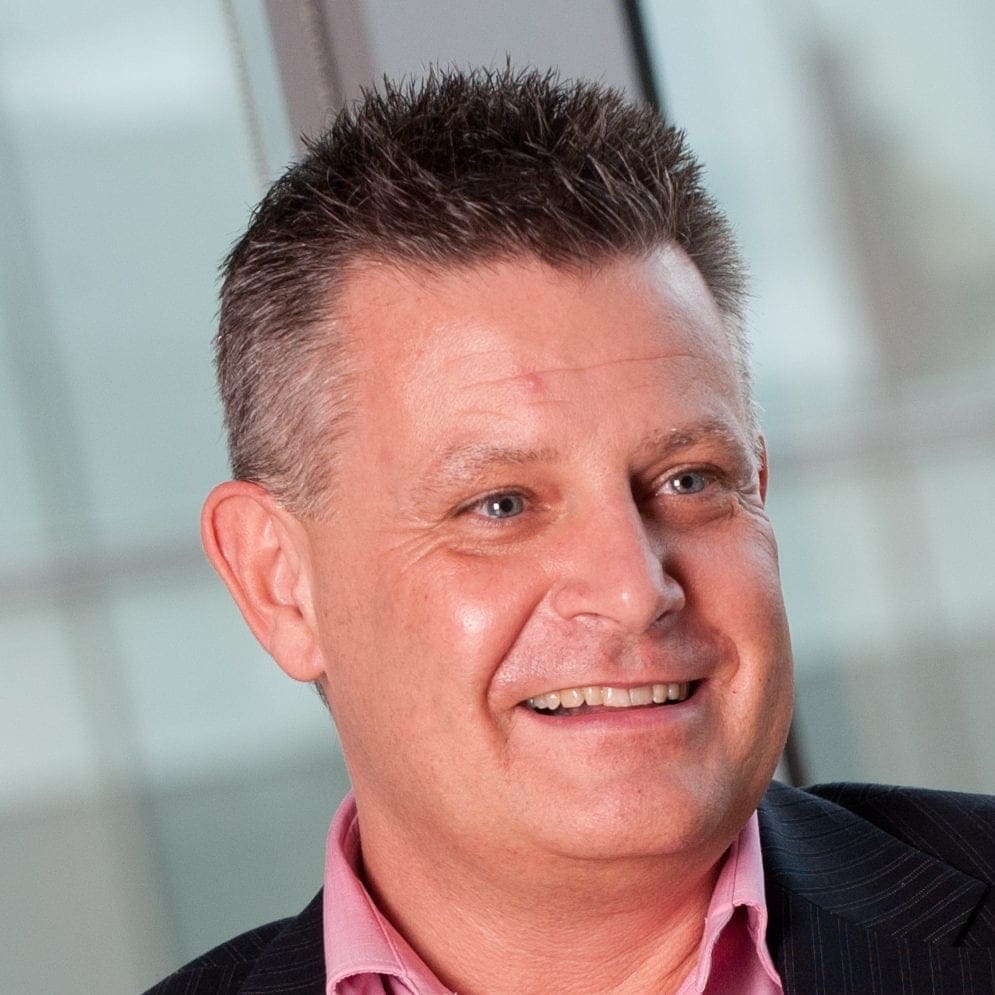 Director of facilities and property,
DWF
Opinion:
Space innovators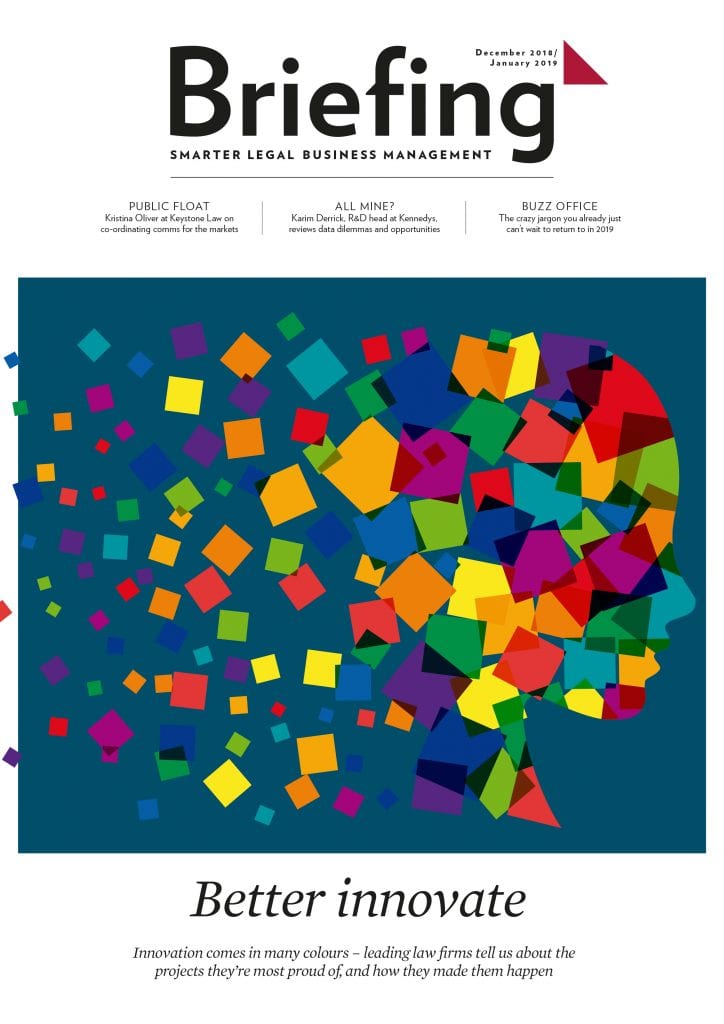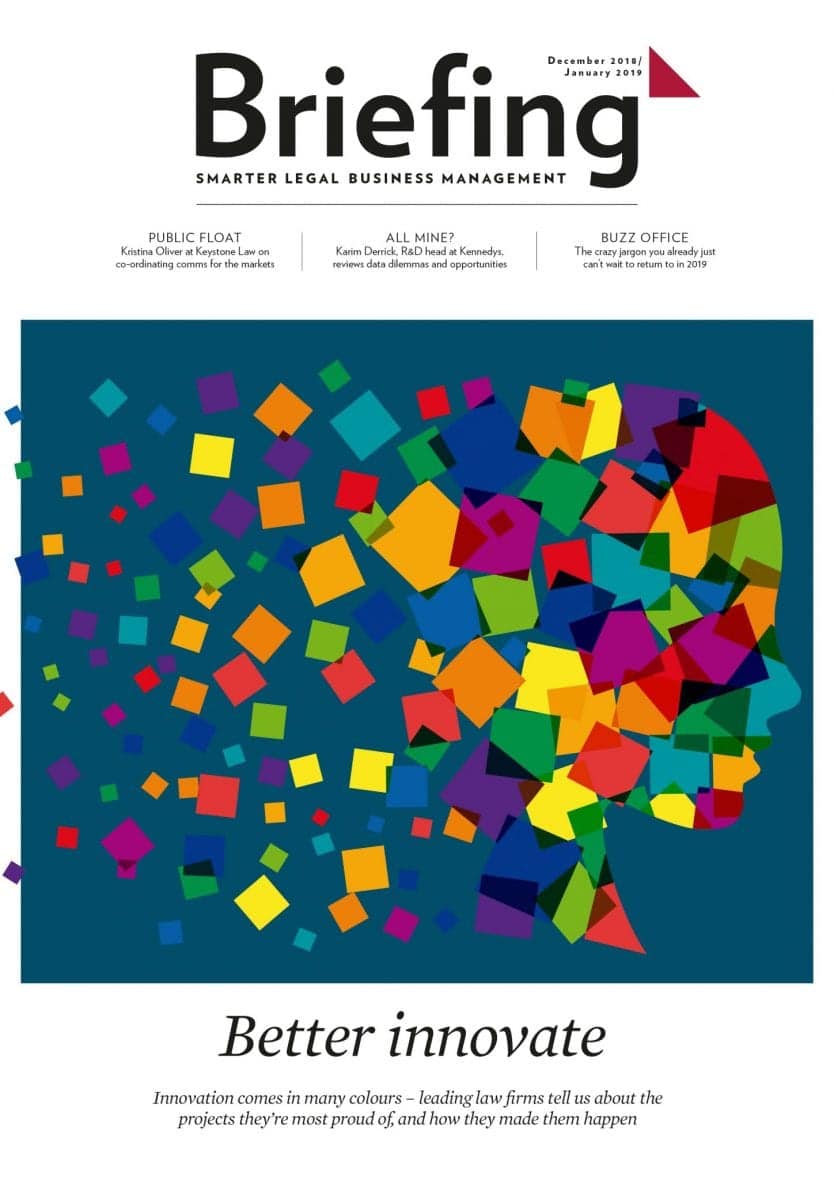 What does innovation mean to you? Or perhaps more aptly, what does it mean for the legal business you work for, and your role therein? Briefing doesn't kid itself that now's the first time you'll have had a question like this posed this year. If nothing else is certain, 2018 has been a year of law firms deciding just how they ought to best invest in this most trendy of management areas.
PATTERN POWERS

Data rights and responsibilities have been a super-hot topic for the world at large in 2018. At the same time, however, document-mining practices are surging ahead in some spheres of professional services to improve the predictability of future scenarios. Karim Derrick, head of research and development at Kennedys, considers the issues.
ROCK THE FLOAT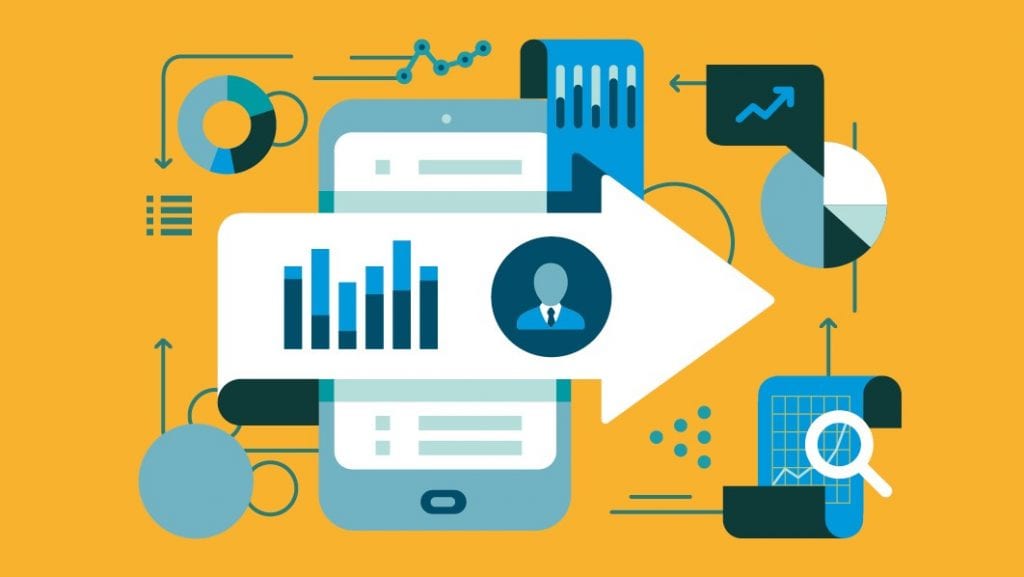 As more law firms consider a stock market float to raise the capital for investment and change, do they know exactly what to expect in the process? Kristina Oliver, marketing and business development director at Keystone Law, lays out her top tips for the management team approaching such a transformational time.
THERE'S AI IN TEAMS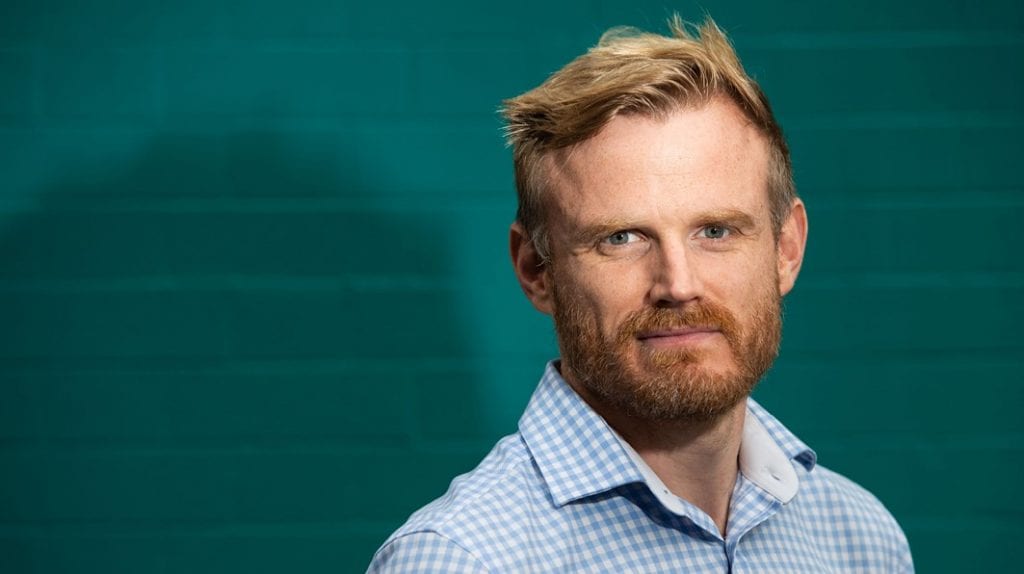 Nick Thomson, general manager of sponsor iManage RAVN, explains why the next wave of artificial intelligence solutions for law firms will continue to empower people to perform higher-value work, but also be far more focused on delivering new service lines.