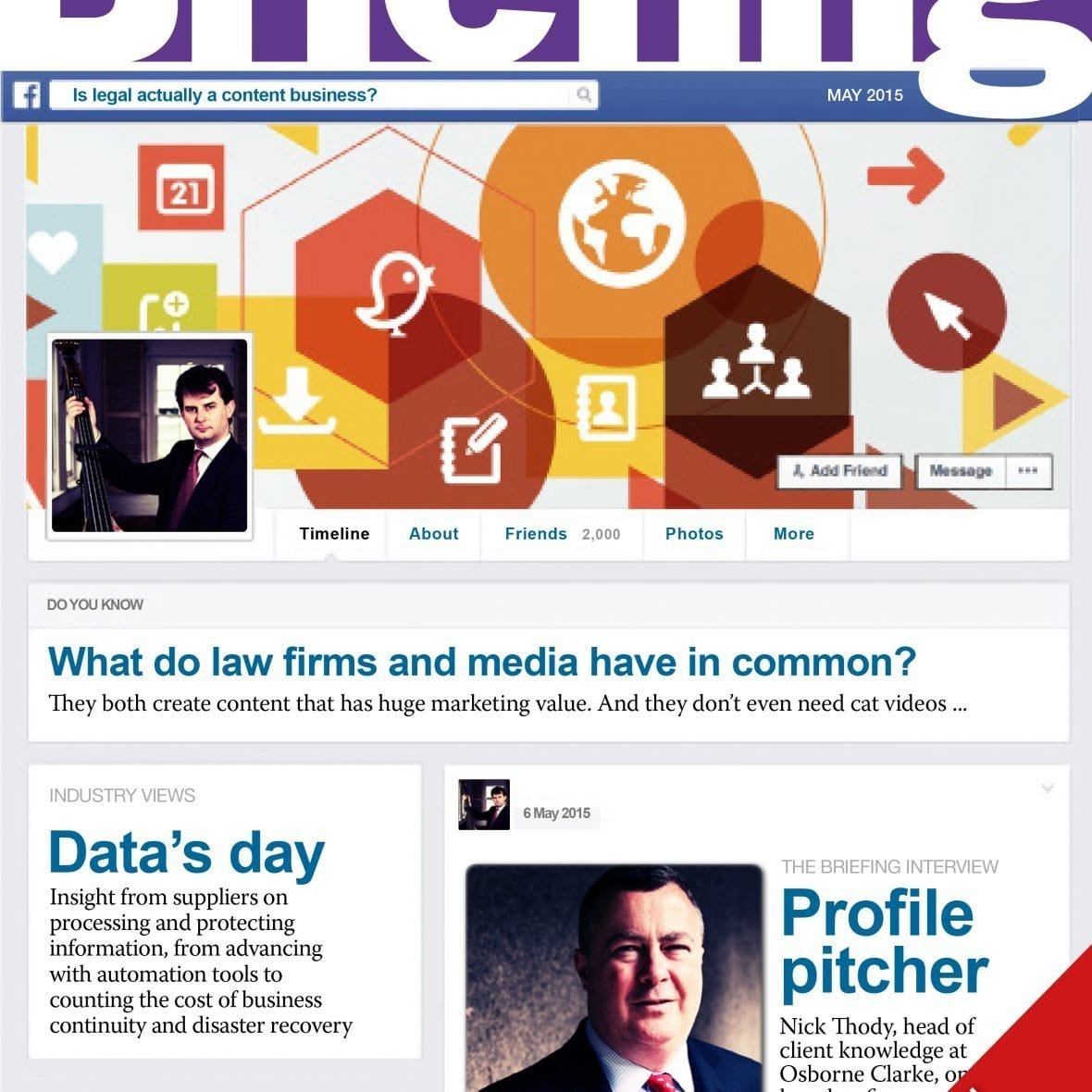 Is legal a content business?
magazines
|
May 2015
What do law firms and media have in common?
Data's day
Insight from suppliers on processing and protecting information
Profile pitcher
Nick Thody, head of client knowledge at Osborne Clarke, on how law firms can make themselves more content
Paper cutters
Results and analysis from our research into how far top 100 law firms have got down the path to paper-light and fully digital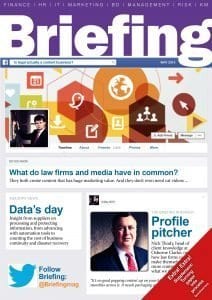 Law firms have information coming out of their ears. And as we iPad wielders and confessed smartphone addicts all know, that's not necessarily a good thing. The questions firms need to ask: Are they prioritising the right information in their  processes? And is it being managed to make the business as profitable as it can possibly be?
Our main interview this edition is with Nick Thody, head of client knowledge at Osborne Clarke, who is leading the firm's content strategy to that effect. Our feature asks business leaders from Linklaters, DLA Piper, Herbert Smith Freehills, DWF, Irwin Mitchell, Taylor Wessing and TLT how they are using both words and the wonders of technology to get
genuinely closer to clients.
MEDIA WISDOM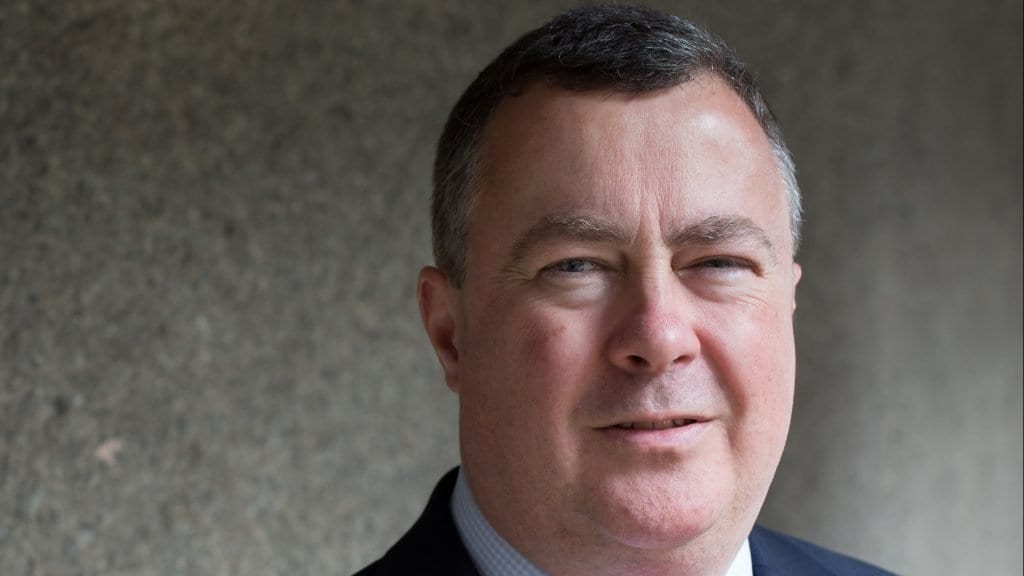 Law firms need to take a leaf or two out of the pages of the media world when it comes to transforming complex knowledge into content marketing for a new generation of consumers, says Nick Thody, head of client knowledge at Osborne Clarke
WELL, WHAT DO YOU KNOW?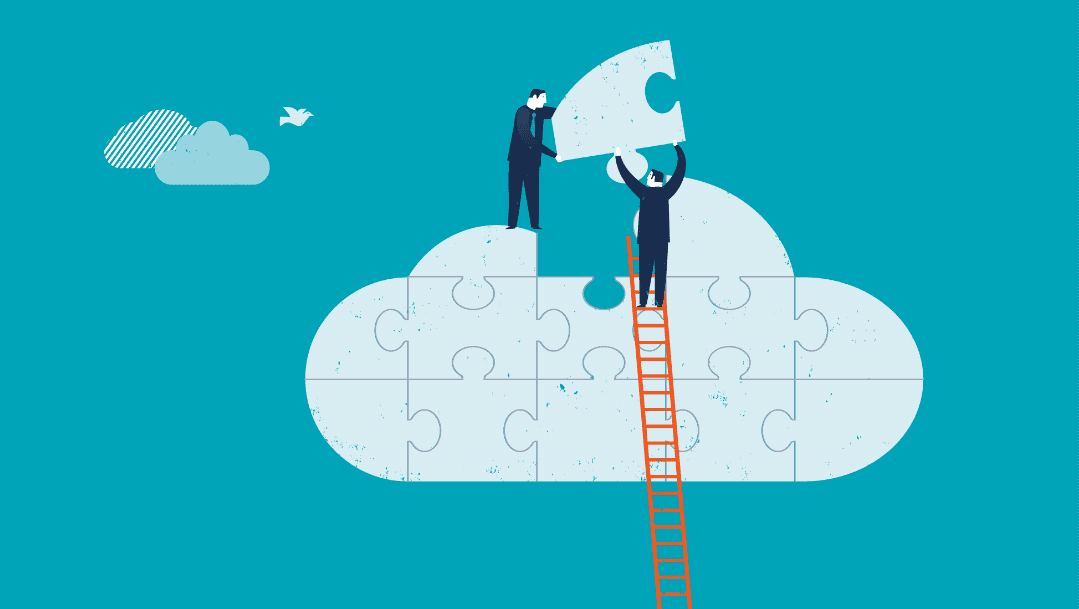 Law firms are potentially loaded with information − about their cases, clients and the business climate across borders. But are they storing, presenting and marketing that knowledge in ways that drive their business forward?
AUTOMATIC ATTRACTION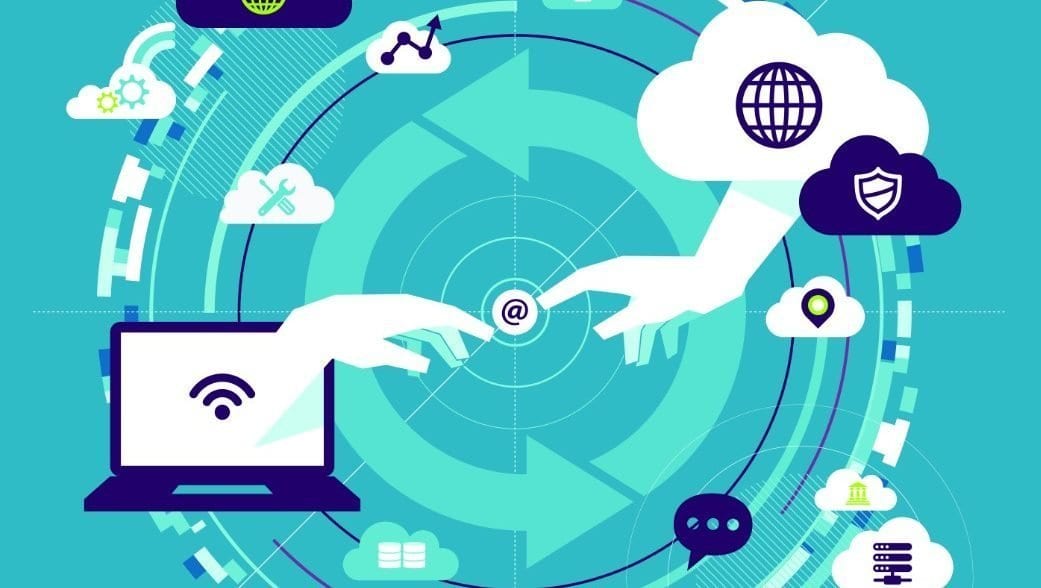 Pinsent Masons' clients can play a part in the automated assembly of their documents using Business Integrity's ContractExpress, says the firm's legal knowledge engineering leader Sarah Wilson.