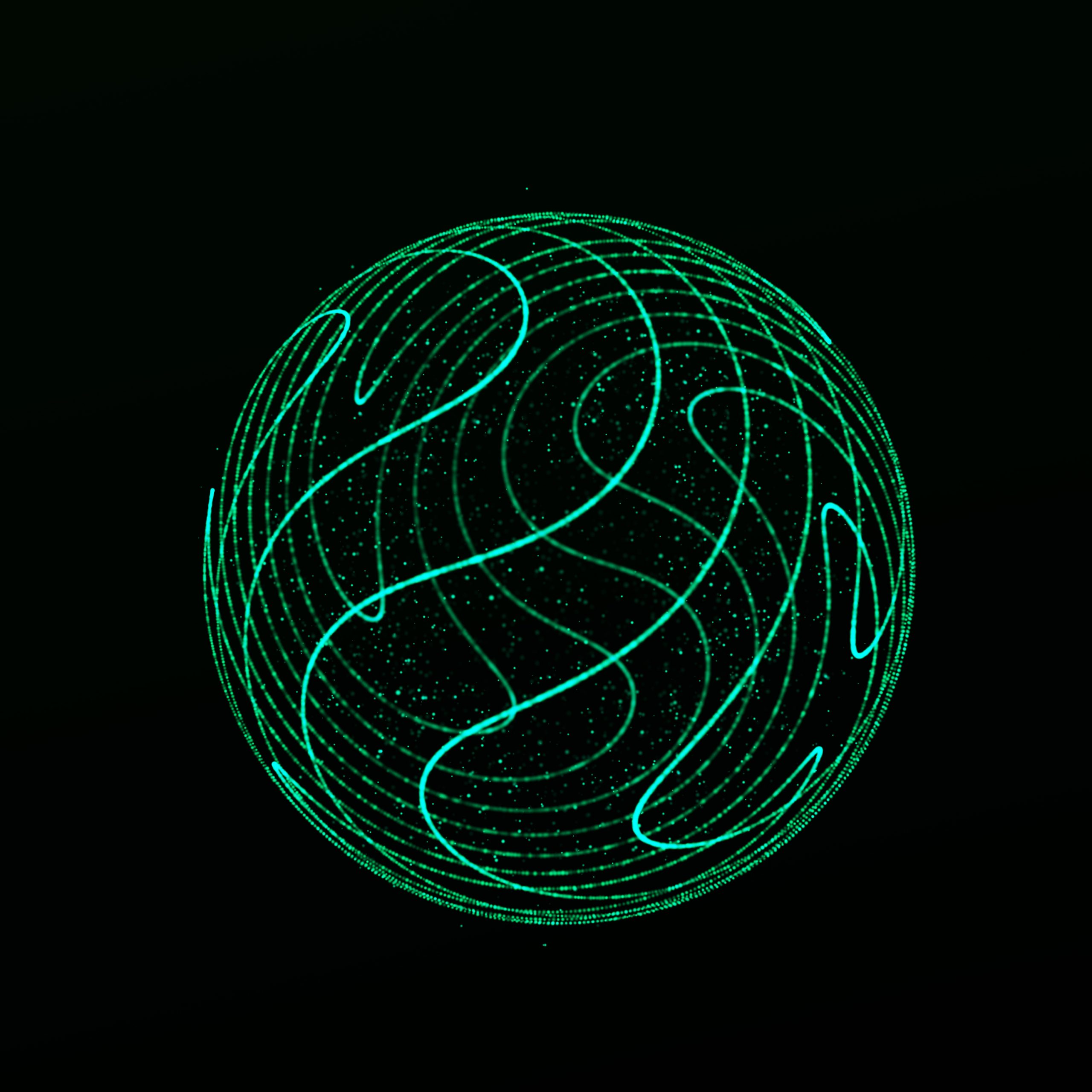 Briefing/HSBC law firm strategy survey 2023-2024
reports
|
September 2023
What are strategic law firm leaders prioritising for the year ahead?
Firms in focus
From tech selection to embedding responsible business, how are senior law firm strategic leaders navigating the latest blend of building profitable growth and shifting organisational challenges?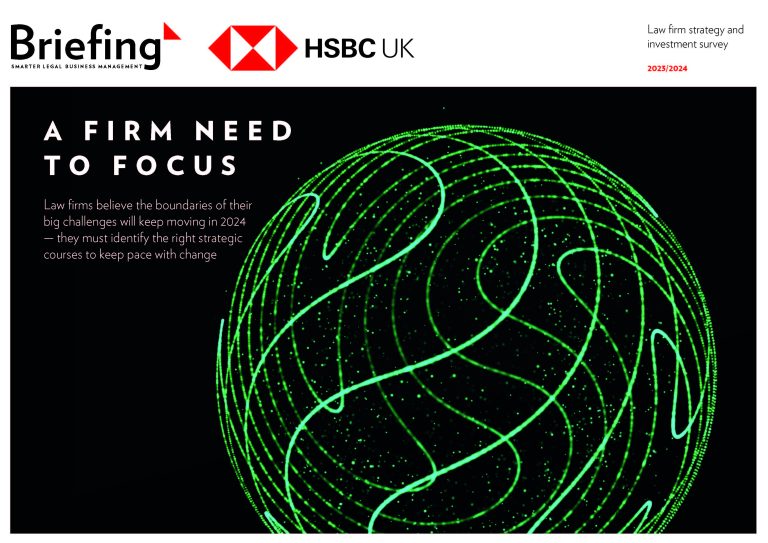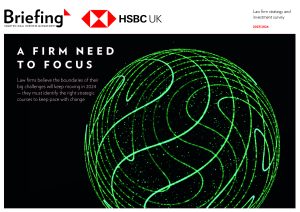 What do the largest law firms intend for the next phases of their strategic growth? Where must they invest as a priority in 2023, and where do they see the competitive landscape and specific external/internal pressures changing?
The Briefing/HSBC law firm strategy and investment research 2023/2024 is the outcome of an annual survey of 80 senior strategic legal business leaders – CEOs, managing partners, chief operating and financial officers – at the leading UK-based law firms.
All firms represented have annual revenues of at least £18m, right up to those with the very largest and most complex networks of organisational challenges to navigate. The research was carried out in early summer 2023, and the data/findings are easy to digest, clearly displayed and connected. Briefing also interviews several research participants in detail to hear how the data relates to business challenges and priorities on the ground.
Strategic challenges and choices explored include appetite for expansion, the competitive landscape in legal and alternative models to the LLP, most significant operational pressure points, the need for new or improved technology, and firms' focus on financial management and sustainability (ESG).
Get Briefing and HSBC's law firm strategy and investment research 2023-2024 in the Briefing app now:
The report is also available as a pdf.
Growth intentions and obstacles
One-third of leaders report their firms have identified barriers to international growth, increasing to more than half of those managing firms with revenues of £100m or more (p8). The most cited factor affecting such decision-making is the challenge from local competition in a jurisdiction (74%), with almost a third identifying the financing of growth and risk of instability/conflict in a target region (p10).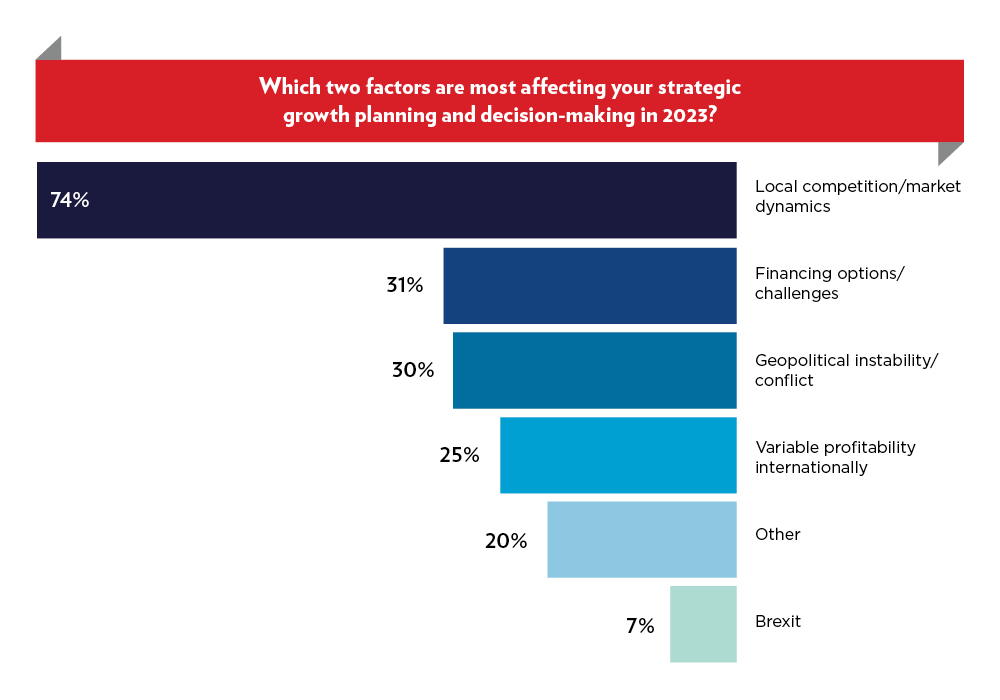 Top business challenges and investment intentions
Median estimated spend on all a law firm's technology needs – as a proportion of annual revenue – continues to come in at 5%. However, almost thee-quarters of leaders say this spend has increased compared to investment throughout 2021. Systems offering to improve business efficiency continue to be the top destination for this investment (77%), but almost half see a case for enhancing client or internal collaboration, and overall risk management – including cybersecurity defences (p18).
Towards a more sustainable firm
More firms in both the revenue bands now have some firm-wide key performance indicators (KPIs) in place in order to assess progress in the environmental, social and governance (ESG) space (p25). Among firms with revenues of £100m or above, two-thirds now have some of these KPIs in place – an increase from 47% in our 2022 research – and just 3% say they aren't in the pipeline.