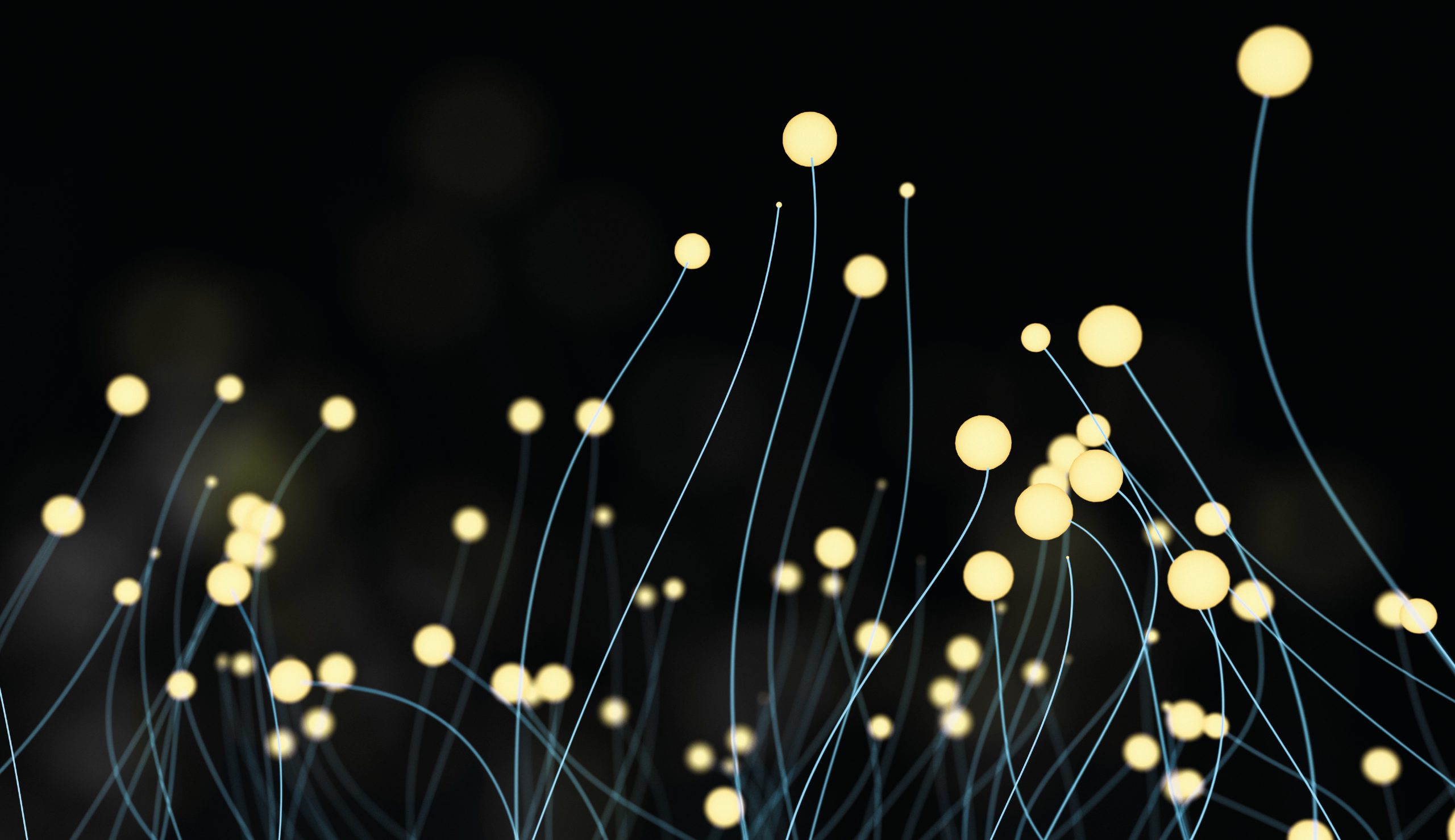 HSBC/Briefing law firm strategy survey 2021
reports
|
September 2021
Which factors are influencing law firms' strategic transformations in 2021?
Choice of change
What are law firms' investment and strategic change priorities in a working world reshaped by Covid-19?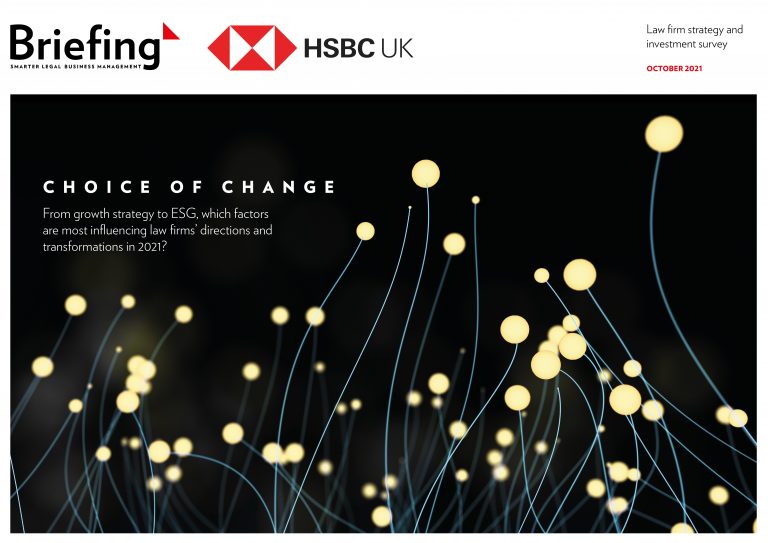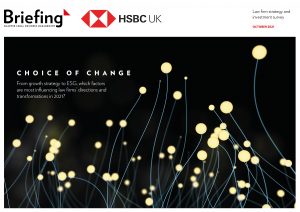 Welcome to the results of 2021's annual law firm strategy and investment survey, jointly produced by Briefing and HSBC. This year, we asked law firm leaders in UK-based firms with annual revenues ranging from £18m to more than £1.5bn – predominantly managing partners, CEOs, chief operating and financial officers – the big questions around their overarching strategies and top operational considerations on emerging from a year of multiple lockdowns. And it's a comprehensive picture: the sample of UK-based firms sharing their perspectives in the report this year has increased to 85. The data-led findings, and expert commentary alongside them, provide a very clear window into the challenges law firms are facing, and which they're currently prioritising, amidst the backdrop of continuing uncertainty.
Competition is key in 2021
Strength of technology capability is a clear common factor among top-ranking trends for 2021 – all focused on the gathering forces of competition for 'traditional' legal business. The resources and scalability offered by the Big Four when it comes to legal services have drawn firms' attention as they continue to invest, acquire and diversify (33%). These developments rank much higher as considerations than other law firms launching new business units of their own (12%).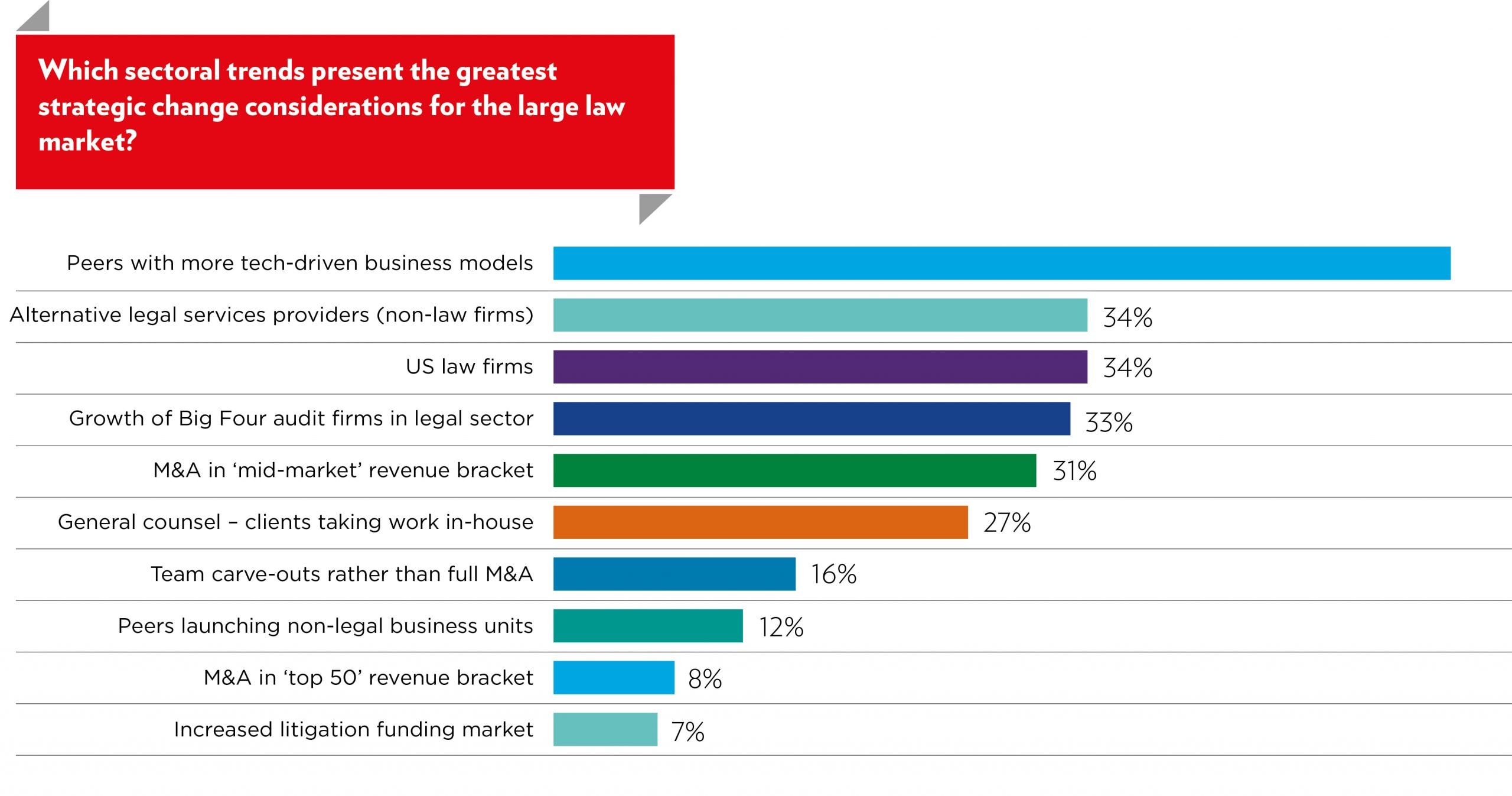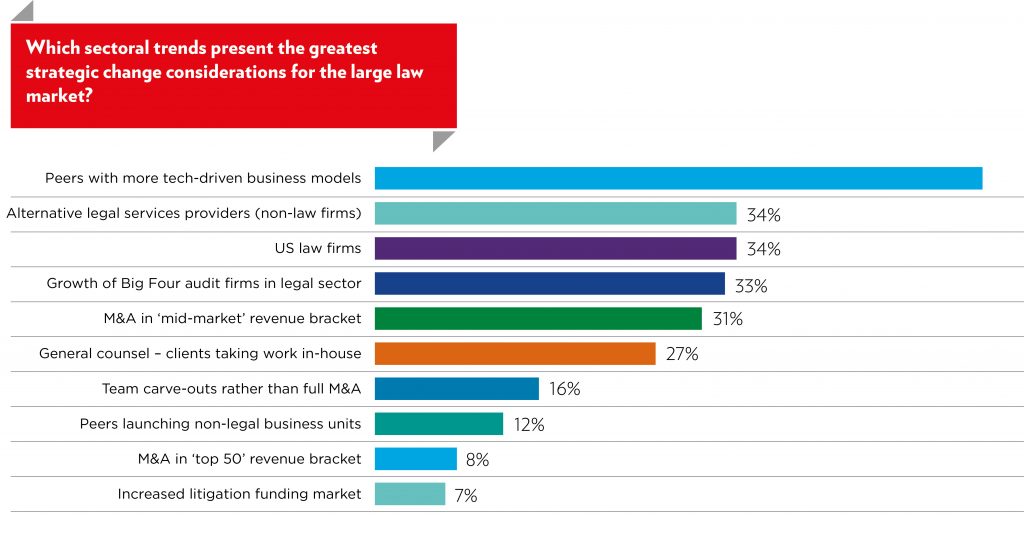 Preparing for a hybrid future
The future of law firm office space is far from settled. Under a fifth (17%) of leaders report they have already achieved their office-space reduction goals in response to Covid (downsizing by an average 12%). However, a third still have leases with three years or more left to run, and more (35%) say they intend to reduce their footprints over the next three years – by an average 20%. Three-quarters also report a strategy of repurposing office space for more collaborative working.

Sustainable growth in the spotlight?
Leaders report that their firms are taking a wide range of actions (p21) – and investment in office energy-efficiency measures, such as to optimise heating and lighting in line with use, is indeed one of the most popular (72%). But almost half of leaders (47%) say their firms are going further than this by assessing sustainability performance within their supply chains, a third have established a dedicated ESG committee to advise the board.