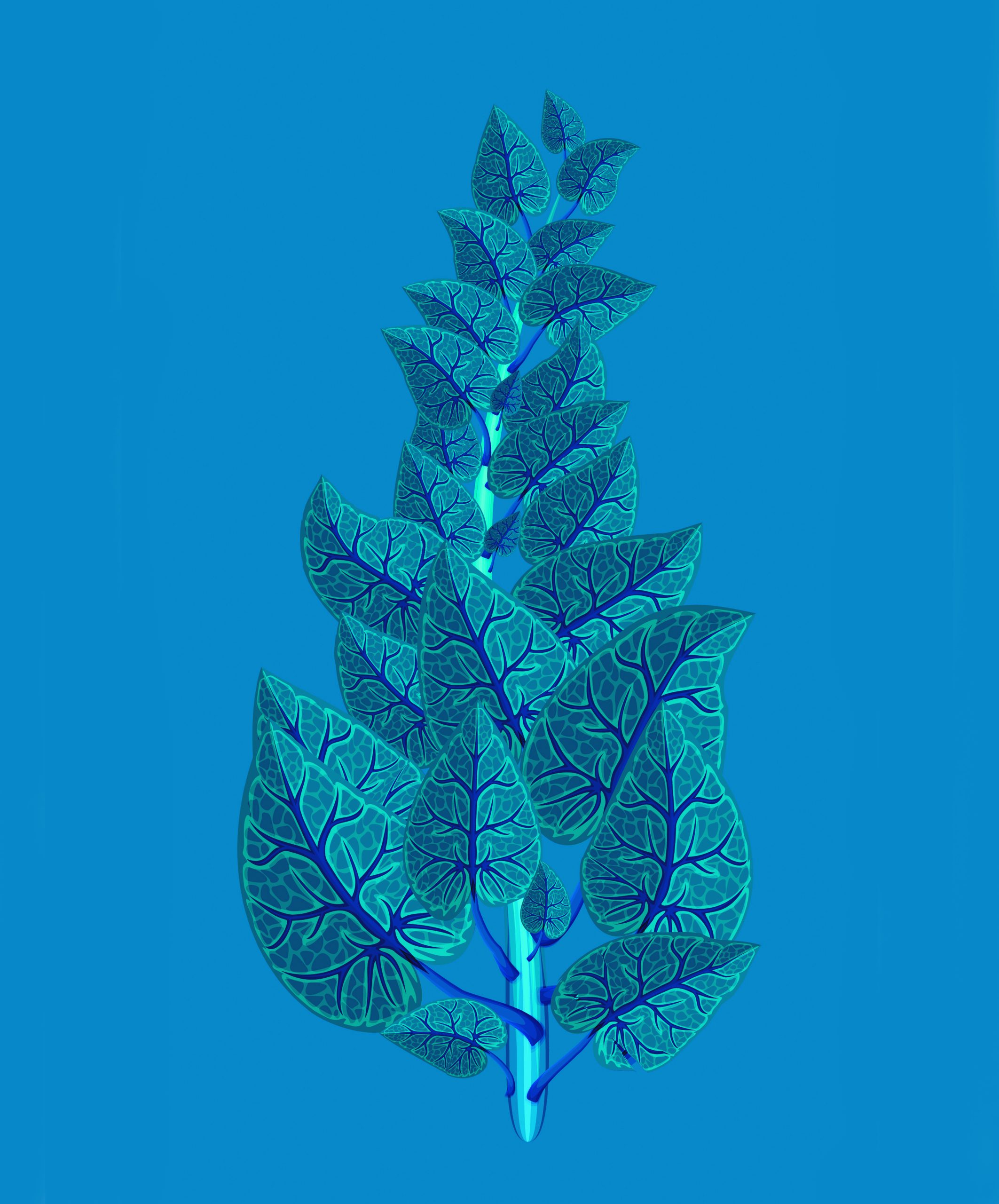 HSBC/Briefing law firm strategy survey 2022
reports
|
September 2022
Where are law firms' most senior leaders focused on change for 2023?
Ready to respond
UK law firms continue to explore opportunities to innovate and expand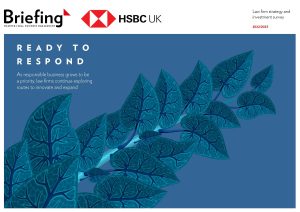 Welcome to HSBC and Briefing's law firm strategy and investment research for 2022/2023. This year we've polled the most senior strategic leaders at the UK's largest law firms – those with global annual revenues of between £18m and more than £1bn – about more aspects of their business management than ever before. We have answers about changing priorities and key policies from CEOs, managing partners, FDs, COOs, and those leading the way on innovation. The data is clearly displayed, alongside commentary from participants, so you can easily benchmark how your top challenges compare to the experience of your peers. In some cases, we also highlight how firms in different revenue bands may be reacting differently.
External events have once again moved rapidly. Our 2021 research, out before the Omicron variant of Covid-19 took hold, tried to gauge whether the recent pace of change for firms would keep accelerating. Would they seize the moment to invest in more expansion, process improvement, client collaboration and service innovation – see the opportunity to differentiate – or prefer to press pause and take strategic stock? On balance, while some change-fatigue might be understandable, they inclined to the former – eyes firmly on the future.
Get your copy of HSBC and Briefing's law firm strategy survey 2022 in the Briefing app now:
Plans to expand
Just over three-fifths (61%) of responding firms already have an international presence, according to the leaders surveyed – approximately the same proportion as said this in 2021. Among this group, 58% said their strategy for 2022/2023 is to continue expanding internationally – an increase on 52% reporting this in 2021. However, among law firms that don't yet have an office outside the UK, only 3% of leaders say the current strategy includes internationalisation.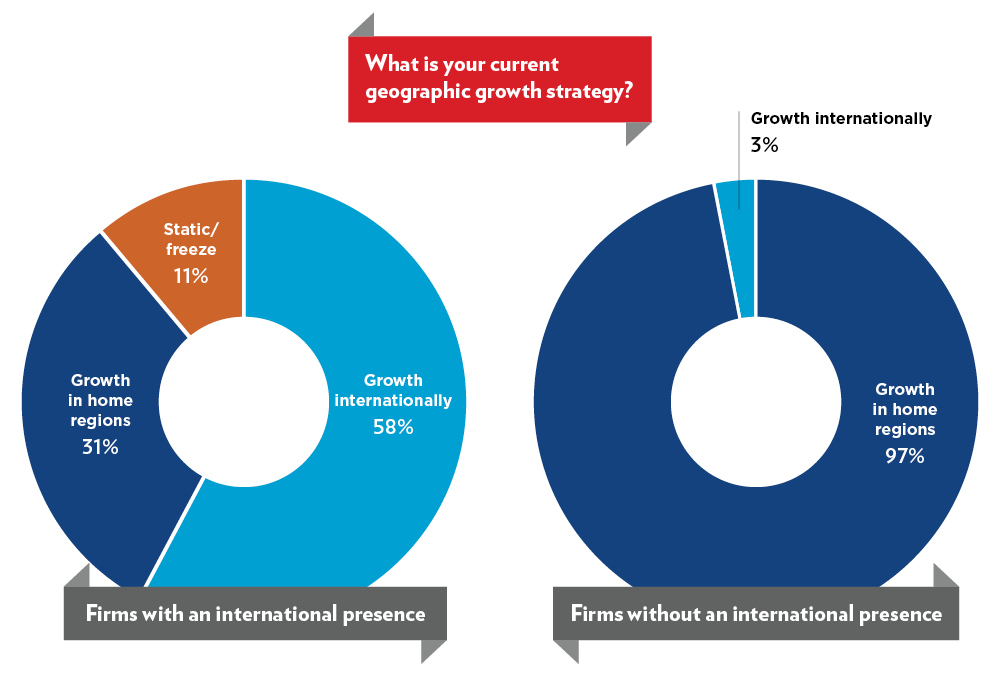 Hybrid powers
Almost two-thirds (65%) of leaders insist their people have complete choice over how often they use any future office – although guidelines may be in place as part of a policy. However, over one third (37%) say people are expected to attend on a number of days each week or month. Only 8% say the exact days are specified in advance. Three-quarters (74%) also say the hybrid-working policy is the same for everybody at the firm, regardless of seniority or part of the business.

Expectation of consolidation
In terms of the wider UK legal landscape, 70% of leaders say they expect some increased merger and acquisition (M&A) activity affecting Briefing law firms over the next 12 months as a result of disruption or decisions during the pandemic period – 9% saying that's likely to be "significantly more". Almost a quarter (24%) expect "no real change" to M&A levels, and only 6% say they believe there will be less.