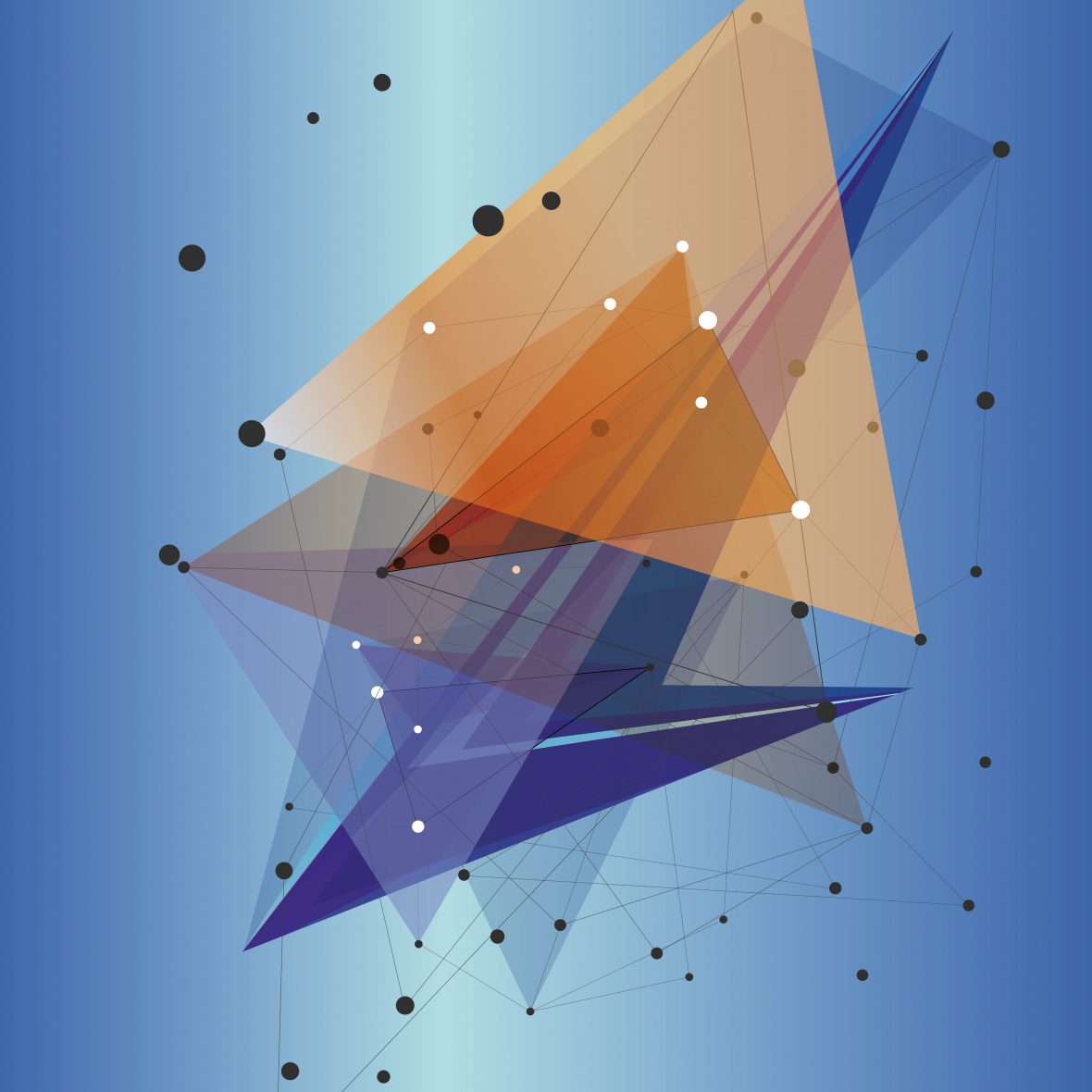 Knowledge management leaders 2020
reports
|
March 2020
Who's leading knowledge functions in legal and what are their priorities?
Knowledge is power
Who's leading knowledge functions in law firms, what are their priorities, and is legal looking beyond its own borders for the skills it needs?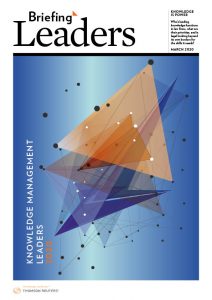 Following on from our November 2019 Knowledge Leaders conference, this Briefing report explores exactly who is leading knowledge management (KM) functions in large law firms in 2020, what their priorities are and where firms are positioning them. Our data encompasses 122 law firms, with revenues from £18.5m up to £1.9bn, clearly covering a range of different market positions and strategies. We set out to answer three main questions about who KM leaders are in this report: job title and consequent seniority (pp6-7), where people are joining their firms from (pp14-15) and how gender-diverse knowledge functions are when it comes to leaders (p18). However, we also set out to get a more in-depth picture of other aspects of KM leaders' jobs going into 2020: this includes a number of factors, including what's top of the priority list, remit and responsibilities, who their key collaborators are, the importance of engagement and what skillsets are needed for the future of knowledge.
ON A ROLE?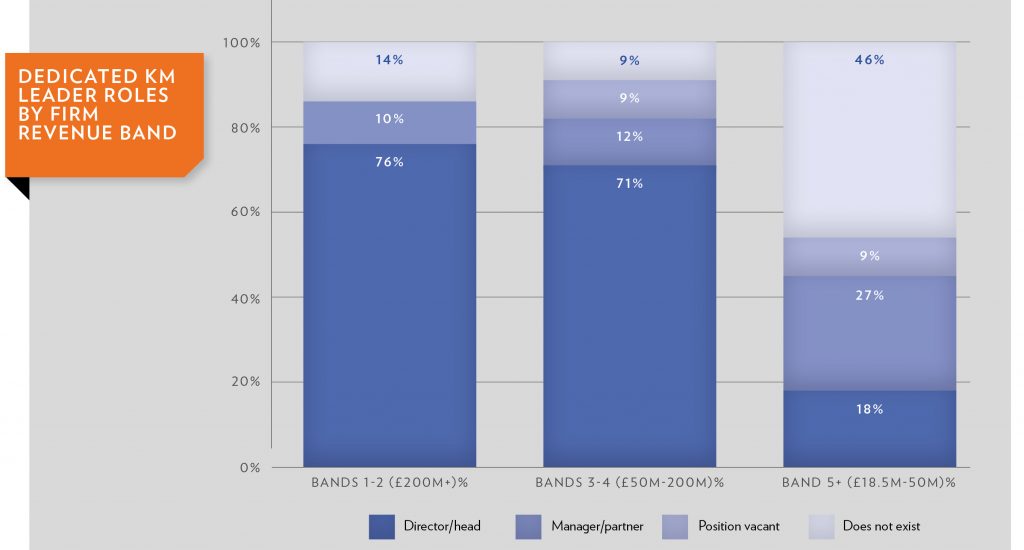 Of the firms Briefing surveyed for this report, 70% now have a designated KM leader – a significant rise on the 53% reported in 2013, with that standing at 86% among firms in revenue bands 1 and 2 (£200m+). Even in band 5 (£20-50m), where we might expect to see budgets constrain spend, 54% of firms have a KM leader – although the seniority of those leaders is more likely to be below director level at those smaller firms.
PRIORITY MEASURES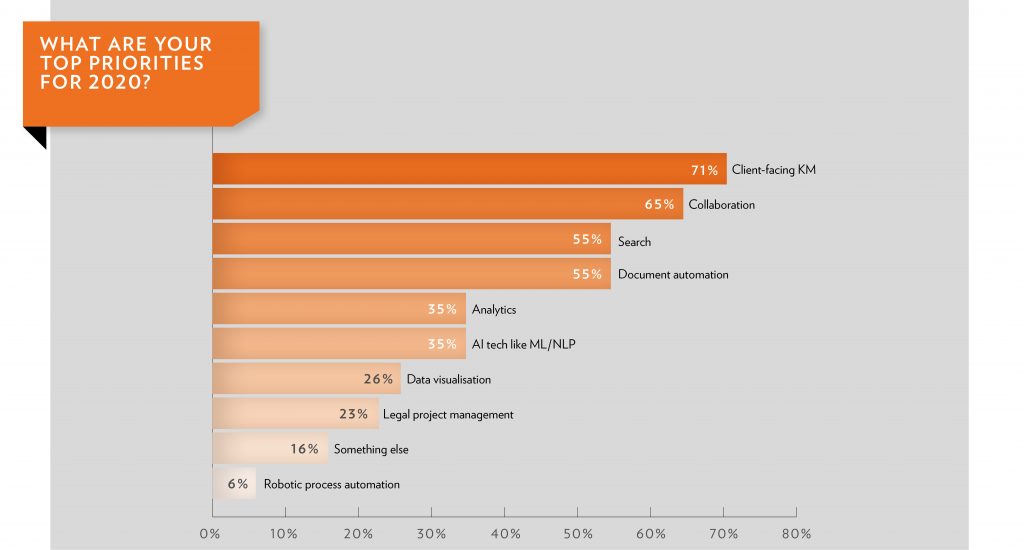 Easily topping the priority list was client-facing KM, with 71% of respondents citing this aspect of knowledge as their top priority. Second, at 65%, was 'collaboration'. While this could mean many things – technology, processes, communication – in its broadest sense it's surely all about making more resources available to more people inside and outside of a firm – tying in with the push to get closer to clients' needs.
INTERNAL COLLABORATORS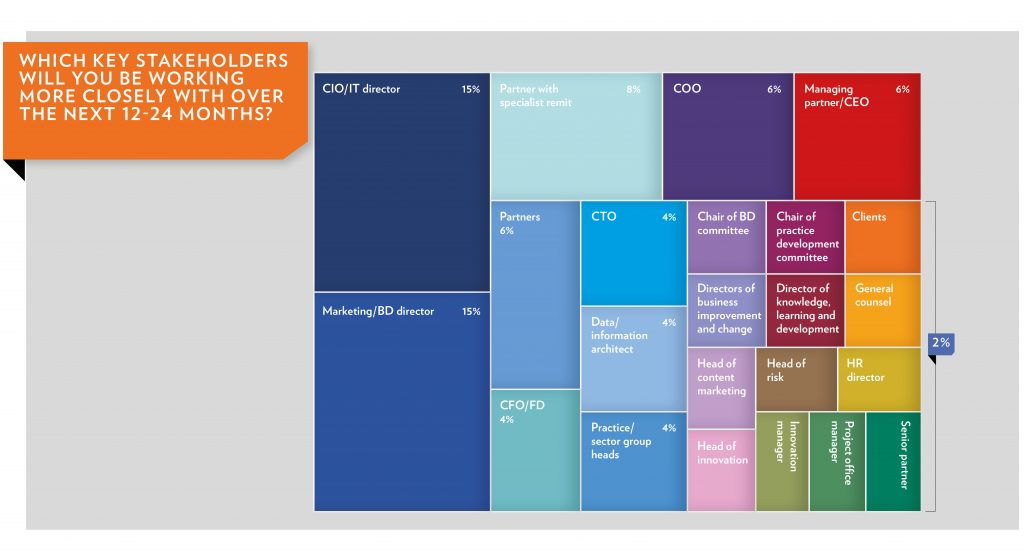 The two largest – and perhaps most unsurprising – responses to the question of which stakeholders KM leaders would be collaborating with most during 2020 were CIO/IT directors and marketing/BD directors (15% each). However, more respondents than might be expected (6%) opted for their CEO or managing partner in 2020, potentially demonstrating the growing importance of KM in commercial relationships.