Leaders' polled positions
Where are law firm business development and marketing leaders of today gaining ground, seeing significant transformation and facing the greatest challenges?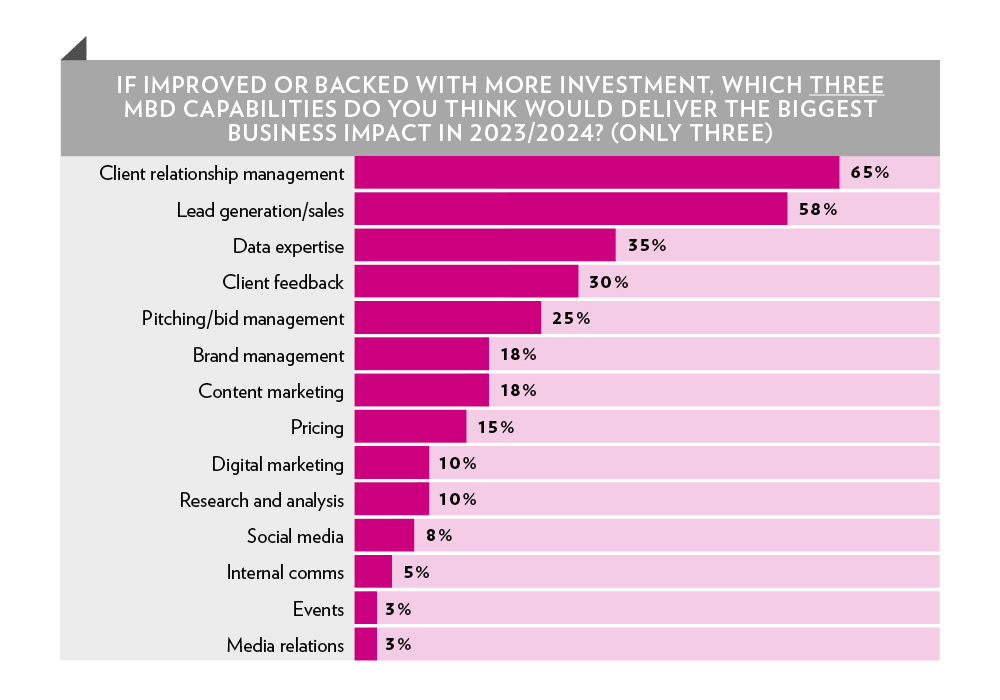 In 2023, we've once again asked where leaders believe additional investment in business development and marketing expertise now would be likely to yield the strongest return. As in 2022, client relationship management (CRM) clearly leads (65%). But the idea of seeing improvement in lead generation/sales is hot on its heels (58%) – overtaking the idea of growing 'data expertise' (35%).

Leadership confidence in the firm's current data processes, culture or underlying technology falls into a classic bell curve, leaning somewhat towards the less confident. Almost one-third (31%) are less than 50/50 on the point – with 8% not confident at all.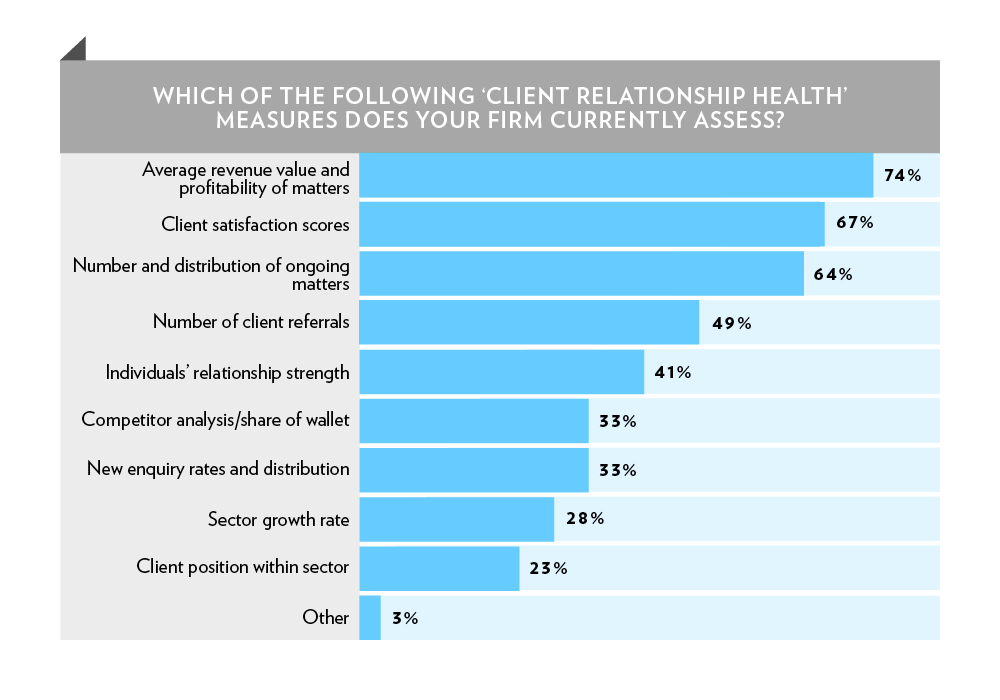 The application of a range of law firm 'client relationship health' indicators is an area where the picture is broadly consistent with findings in 2022. Lagging indicators like average matter profitability (74%) and client satisfaction scores (67%) lead – but there is an increase in the number saying they measure strength in client referrals (49%) and looking externally at competitor analysis/share of wallet (33%).