Briefing Database: MARCH 2020
In partnership with Peer Monitor
|
March 2020
Wrapping up 2019, we see a picture of growth in overall demand for the services of large law firms, but with some signs of a slip
THE PEER MONITOR ECONOMIC INDEX (PMI ) IS A COMPOSITE MEASURE OF LAW FIRM PERFORMANCE, INCLUDING DEMAND, PRODUCTIVITY, EXPENSE S AND PROFITABILITY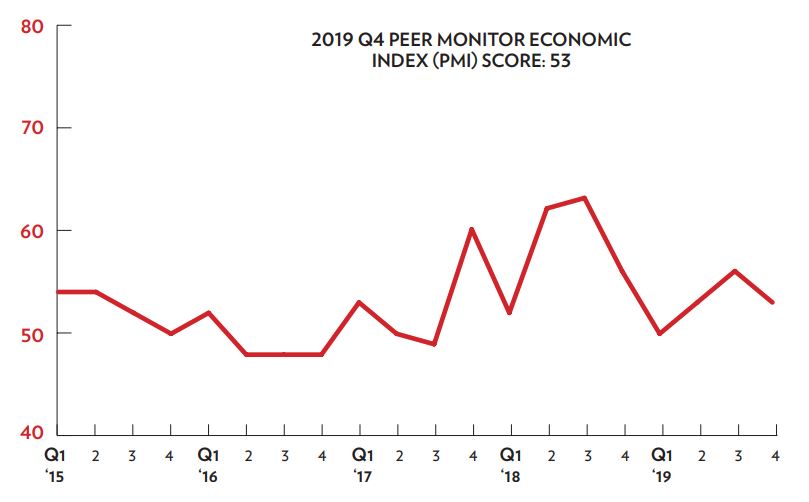 Q4 PRACTICE AREA DEMAND FIGURES SHOW PATENTS CONTINUING TO LAG


_______________________________________________________________
Peer Monitor Perspective
_______________________________________________________________
2019 finished with a flourish, with the US large law firm market experiencing higher demand and rate growth in Q4, marking the second
straight year of good performance.
The fourth quarter had demand growth of 1.1%. Rate growth spiked to 4% – the highest mark in eight years. But productivity fell 1.1% as headcount also spiked.
Overall, although 2019 saw much higher rate growth, helping to boost revenues, it also brought a downturn in productivity, fuelled by greater headcount growth. This yielded dampened profitability for firms.
In partnership with Peer Monitor

This article can be found in Briefing's March edition: Look who's talking