Eyes on the horizon
The intersection of law firm strategy and technology choices for operational improvement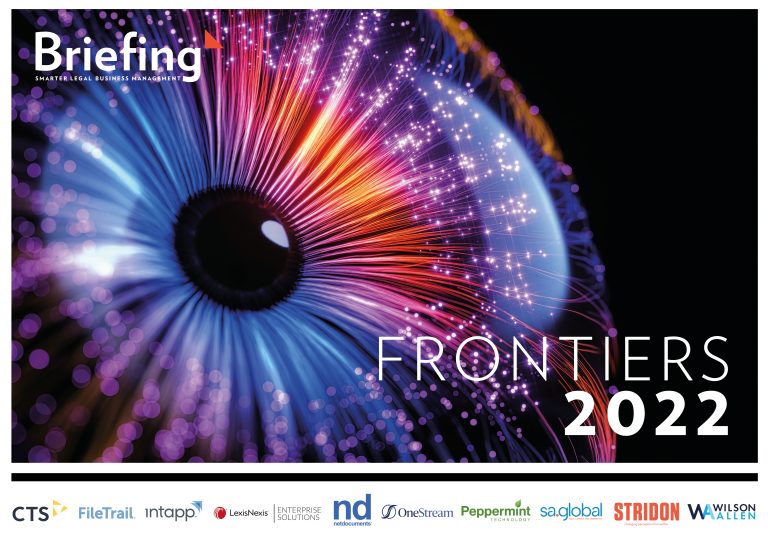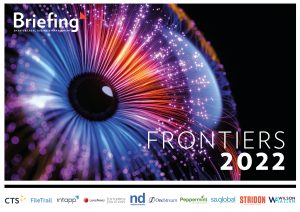 When Briefing Frontiers 2021 was published during the winter lockdown in the UK, a much wider debate had recently raged about the importance of a place called the office. More than three-quarters of firms' strategic leaders surveyed then expected their next HQ agreement to be for a smaller space – over a fifth foreseeing a 'significant' downsize. This year's poll of 54 heading up key strategic and management functions at Briefing firms (annual revenues of at least £18m) sees them anticipating people will spend an average two days a week in such a space in future – not necessarily mandated, but with an eye to balancing individual preference/flexibility and the power of a group coming together, in the interests of performance, personal development or risk. But there is perhaps an even bigger question: whatever their chosen model, will firms have the people they need to make it work – for culture, clients and consistent future-proofing? Competition for talent continues to tighten, productivity is under pressure, and leaders need to decide exactly what they can offer to attract it.
Our new-look flagship market research now centres on the intersection between available technology and the biggest strategic questions of the day. Where is the greatest potential for supporting law firms to thrive – in terms of process efficiency, service competitiveness, or human engagement?
The name may have changed, but Briefing Frontiers continues on its mission to deliver data on a range of business change challenges and opportunities with a keen eye on the context – supplemented by commentary from many research participants and the perspectives of our partners at CTS, Intapp, LexisNexis Enterprise Solutions, NetDocuments, sa.global, Stridon, FileTrail, OneStream, Wilson Allen and Peppermint Technology.
Get your copy of Briefing Frontiers 2022 in the Briefing app now:
Or, download and share the pdf.
Which management/operational factors attract most attention/traction with the firm's most senior stakeholders when it comes to IT investment?

Two-thirds of law firm leaders indicate the leading factor to focus on to win board-level backing for a business case is a new tool's productivity potential. Cost reduction, risk and provision of new revenue are secondary – with firms' leading challenge of retention/wellbeing management in last place.
What are firms' top organisational challenges for 2022?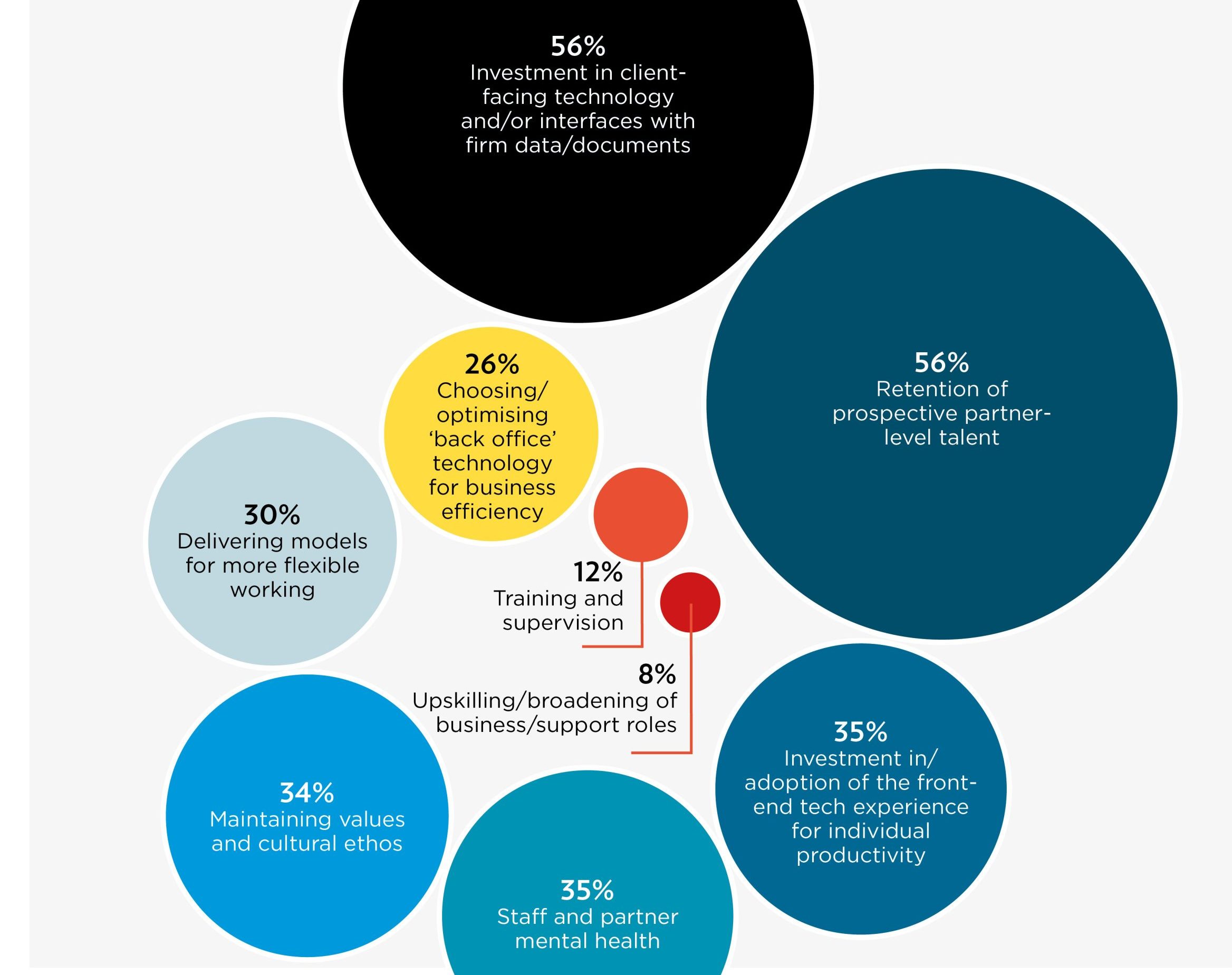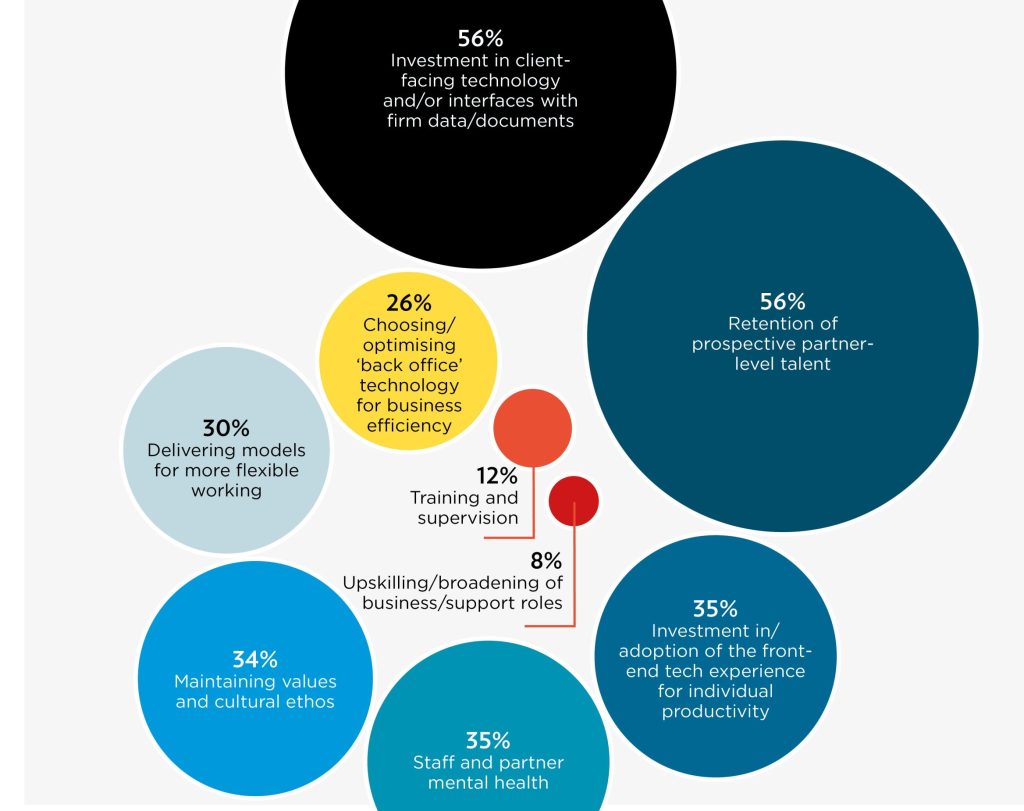 More than half of leaders identify shoring up retention as one of two top business priorities for 2022 – and further challenges also present potential areas for action (for example, around mental health support, culture, ways of working and training). Over a third of leaders also see a need for investment in transforming the toolset of personal productivity.
In which areas are firms prioritising their investment in technology – spend on new systems/tools, as well as people to develop them, manage change/process and analyse data?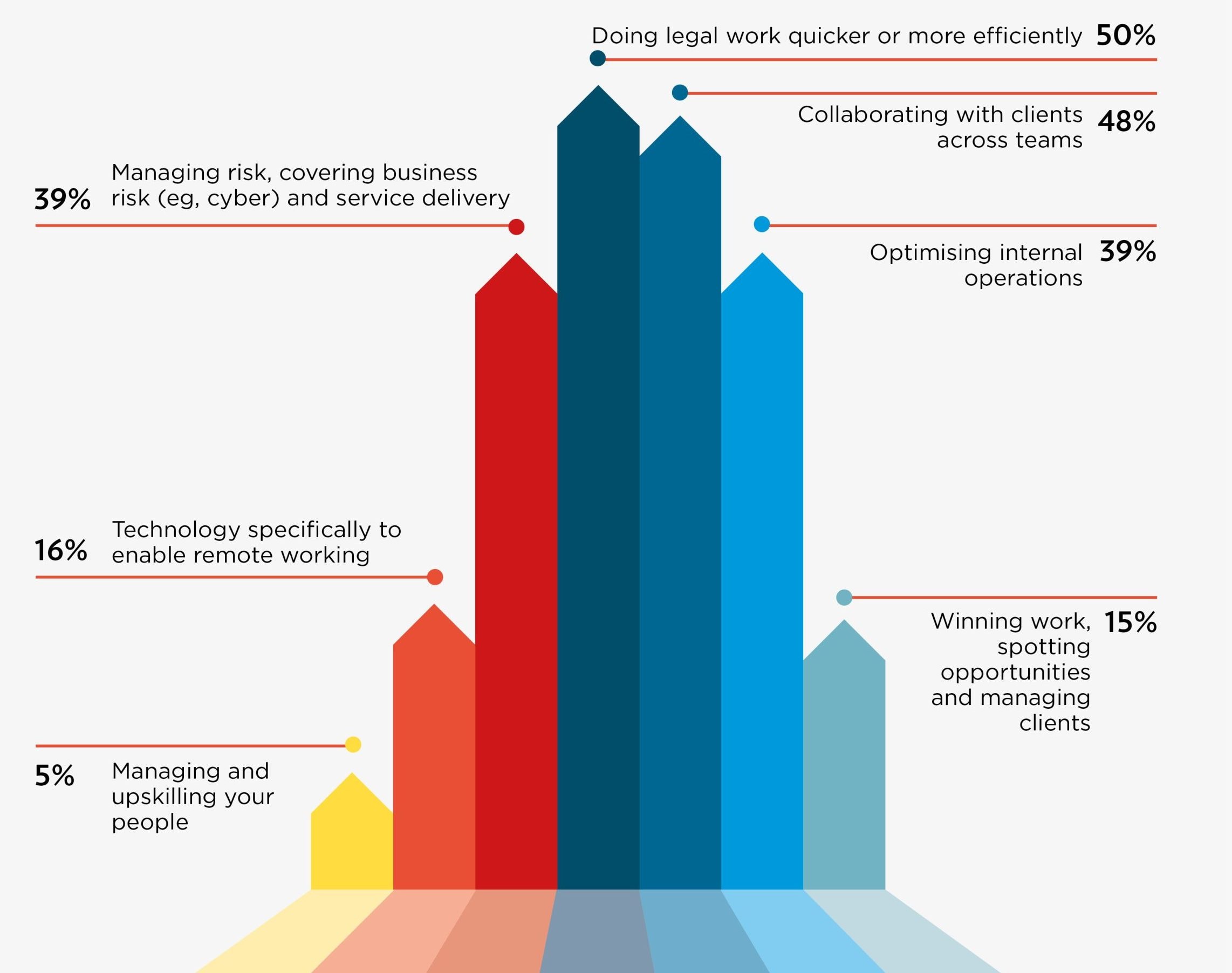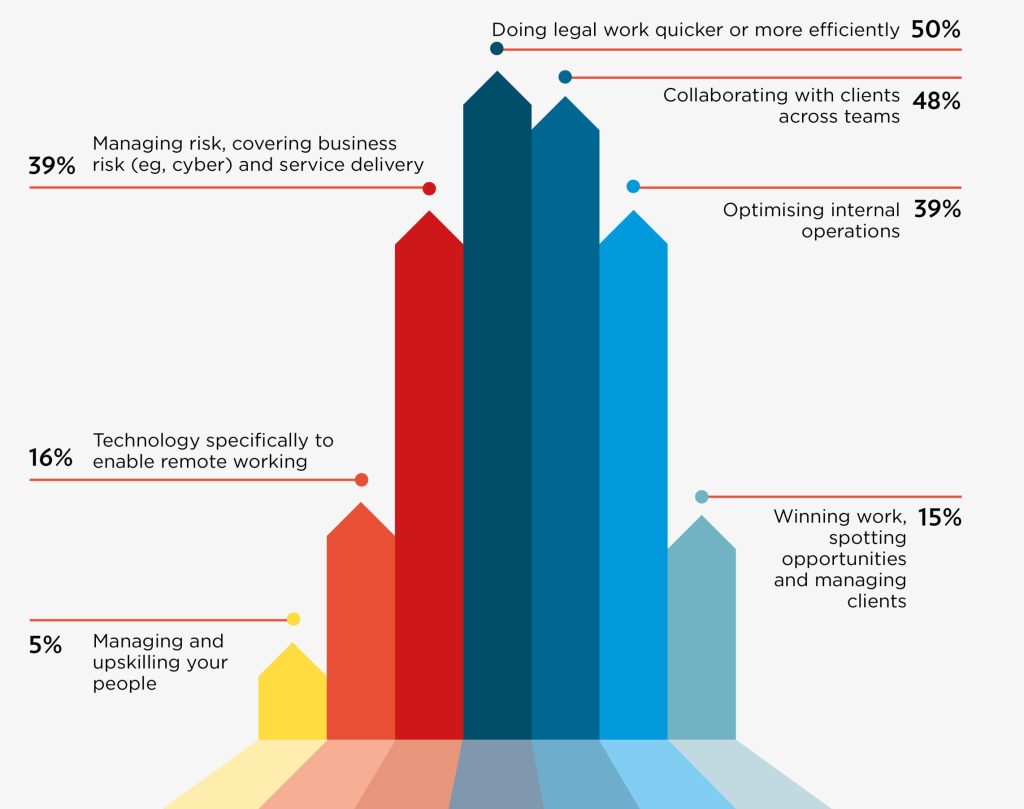 The research finds leaders continue to estimate 5.2% of annual revenue is spent on the technology business area. Making delivery of legal work itself 'faster or more efficient' emerges as the top-priority area for further investment – for example in the form of document/process automation. Team/client collaboration also ranks highly as an area for investment as firms navigate dispersed working in 2022 – followed by risk management.